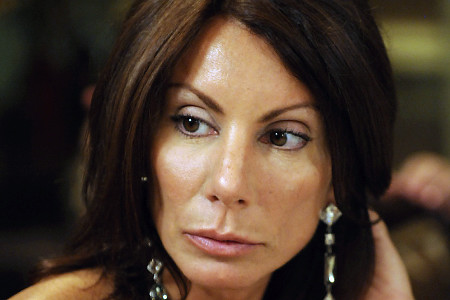 Sometimes you need a wake-up call in order to realize what a schmuck you've been.
Maybe it's an injury that forces you to put your dream on hold. Maybe it's a simple comment from a friend. Or maybe it's a heated argument with someone you love.
Or, perhaps, it takes all of the above.
Looking back at the 2010 version of myself, I'm not impressed. And it's not because I didn't run a marathon and it's not because I couldn't even manage to get a first draft written of my novel(s).
Nope. The problem was focus. I was too focused. Too driven by big, big dreams. So focused, I forgot to look out the window and notice the scenery. Let me give you a little example.
Last spring, I got an email from a friend inviting me over for a Real Housewives of New Jersey finale party. (I bet that's not what you thought I was going to say. Or maybe you did and I reveal more about myself than I mean to on this blog.) The get-together was on a Wednesday night. Not a great night of the week for me, but I coulda pulled it off with a babysitter.
In fact, I did hire a babysitter that night. But not because I was going to be down the road a few miles at a friends house drinking wine, laughing and rolling my eyes at crazy Danielle. Nope.
I hired a babysitter so I could go to the gym and run seven miles on the treadmill. Why?
Because that's what my training plan told me to do. Gotta stay on program. Gotta get those miles in. Gotta be faster. Go harder.
About a month later, I would fracture my shin and NOT run a marathon. And, yeah, I know watching the RHNJ finale is not something that would've made my life any better, but having some face time with friends would've.
That's just one example of the many, many things I missed out on because I was looking at life through marathon-colored glasses. It's all I could see: me, a finish line and a medal.
Next week, I'll post my first goal (of four) for 2011. So many of you are goal-panning now, as well. From one all-or-nothing personality type to another: When you are writing your training plans and scheduling your races, don't be a schmuck. Don't forget to leave time for your other loves — family and friends.
After all, you do want someone to be waiting for you at the finish line, don't you?
 
Note: Each Wednesday in January, I will dedicate one post my Top Four goals for 2011.