1. This is big, big news. In fact, I'm so excited about it, I don't really want to share it because I'm afraid I'll jinx it. But it's already done, so I guess that's impossible.
Mr. T ordered us a treadmill.
I just got chills. I can't wait until it gets here! (Breathe-in-1-2-3, out-1-2-3.) No more getting up at 4 a.m. to run!
Here it is: the Reebok V-8.90.
It was in the back of the Costco coupon book this week, and it's a great deal. Mr. T researched it and said it gets pretty good reviews. It'll be IN MY HOUSE in 2-3 weeks.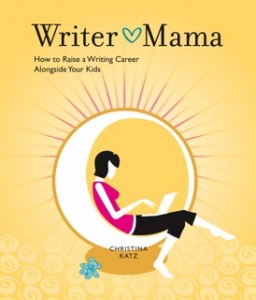 2. Also, a great big HUG and THANK YOU to Robin (aka TRTL.RNR) at Running Circles Around the Turtles! She sent me a surprise in the mail this week: Writer Mama by Christina Katz.
Her gesture was so unexpected and the book is so perfect for where I am in my writing career right now. I totally cried; I was just so touched by her generosity and thoughtfulness.
3. This last one is a question: What do you think about video blogging (aka "vlogging")? Do you like it? Not like it? Not sure? I'm curious to hear your thoughts on this. I thought about doing some little videos instead of writing my posts every once in a while, but I'm not sure for a couple of reasons: a) I'm a better writer than speaker, and b) I would have to clean my house.