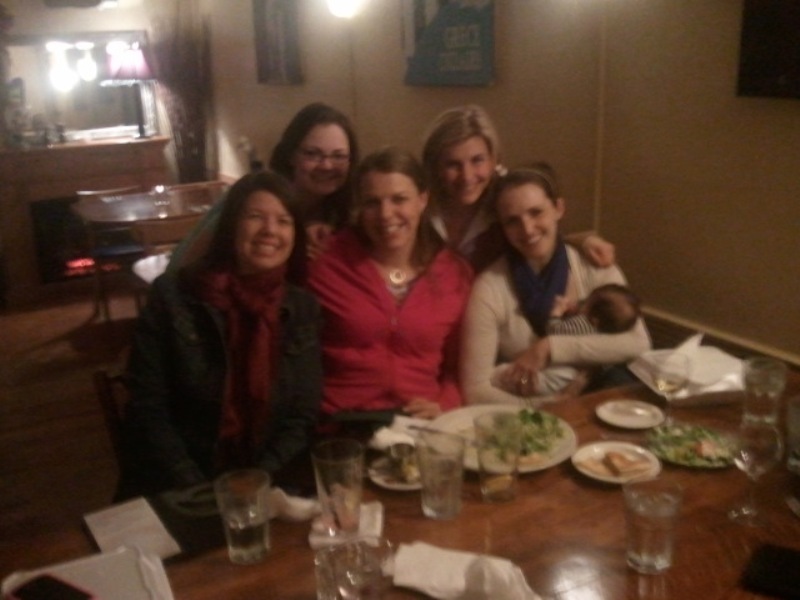 From left: Me, Chelsea, Mel, Jill, Zoë and Goober
Women: Never underestimate a night out with your girlfriends. Even if it's only for a few hours.
I left Thursday night's dinner with
Chelsea
,
Jill
,
Mel
and
Zoë
feeling happy. Refreshed. (This was my second "night out" in a week, so it was even more rare!) I laughed till it hurt. We all did.
We met up at this great
Greek restaurant
. Everyone agreed to a later dinner, which was HUGE because it meant Mr. T would be home before I had to leave so I didn't have to bring T Junior. I don't mind bringing him, but I don't really get to focus on the conversation when he's there since he's usually trying to keep my attention. I felt bad for Mel and Chelsea because they both had to work in the morning. But they were troopers!
Zoë brought Goober and she also was a trooper! Even when I held her. It felt very strange to hold such a little baby. I'm way out of practice. I think Goob could tell.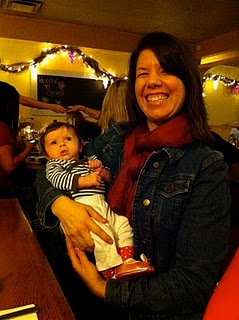 She preferred Mel. And being able to see her mama.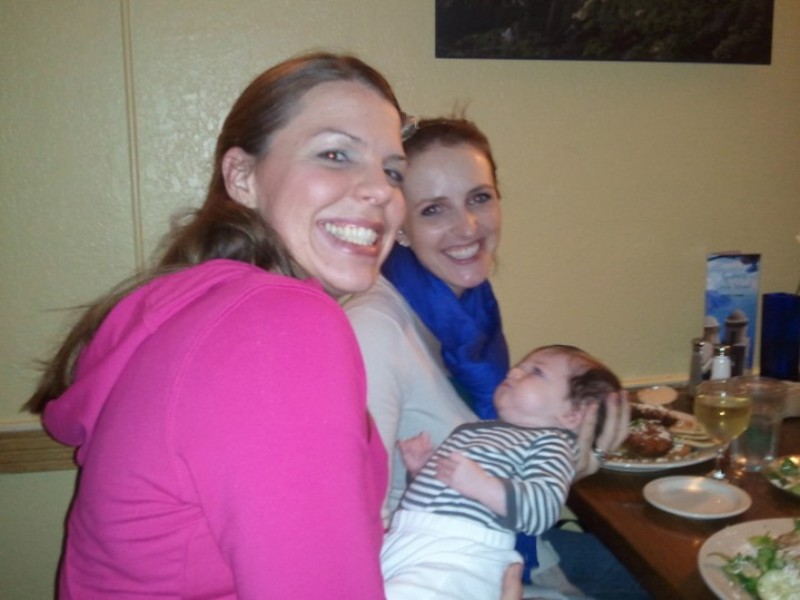 Of course, since I was (for once) without my own child, I had to order an adult beverage. I'm pretty sure that's a rule. The drink menu had me at Malibu Barbie. When they brought out the drink, it had a sword in it holding a cherry and an orange. I'm pretty sure that's not Malibu Barbie's accessory. It should've been a stiletto or something.
My Malibu Pirate Barbie impression:
And I hadn't even had a drink yet…
When I finished it, I looked like this:
Okay. It looks bad, but I was actually fine. I did not get "Malibu Barbied." Here's Jill's impression of me: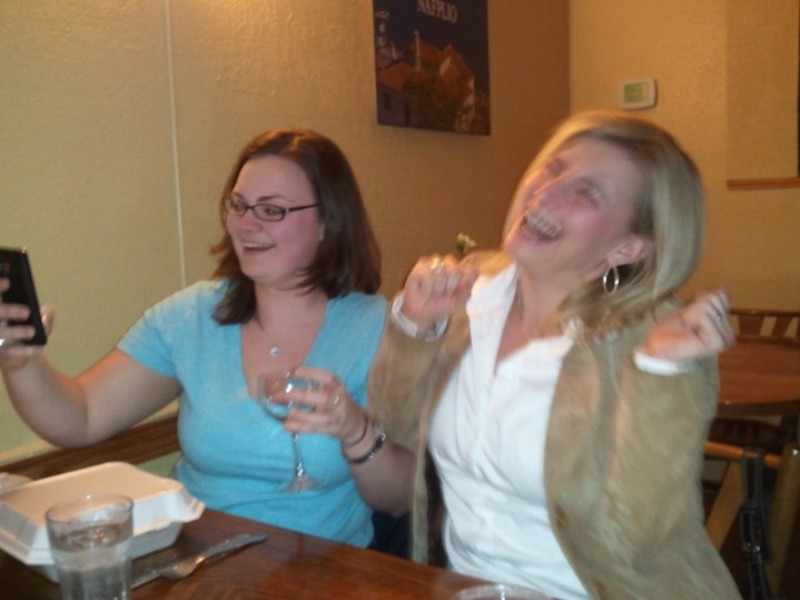 Nice try, Jill. 
The night was tons of fun till Chelsea pulled prunes out of her purse. 
Okay, okay. The prunes didn't spoil anything. I don't think anything could've.