Dreams will be coming true tomorrow in Boston. Dreams that eventually became goals, which will be achieved thanks to a lot of a hard work and perseverance.
So many people to root for. So many inspiring stories! Of course, I will be cheering them all on tomorrow, but especially my lunch-run buddy, Mel. Good luck, friend!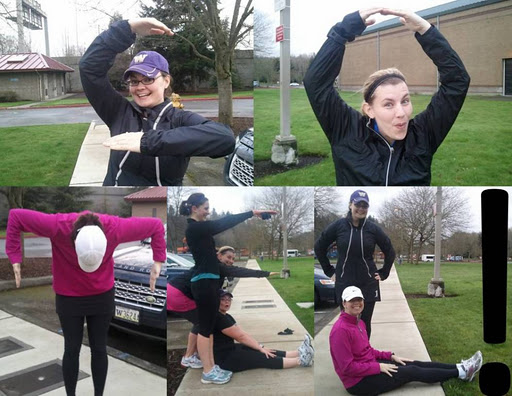 One of Mel's friends made her a slideshow, which she sent her today.
This was our contribution – shot before and after a long run a few
weeks ago featuring Chelsea, Jill, myself and Megan.
Good luck Boston-runners!
RACE DAY MEDIA COVERAGE
Live local coverage on WBZ-TV, or www.boston.cbslocal.com
Live national coverage on Universal Sports Television Network (I set my TiVo already!)
Live online streaming on www.universalsports.com
Live web coverage on www.baa.org
STALK MEL:
#14576
Wave 2, Corral 6