Brooks Trailhead 15K is on May 30th!
I'm very excited to run the Brooks Trailhead 10K and 15K! Well, technically, I'm just running the 15K. LOL! There are two types of registration (regular and VIP–read on to find out more). I am a race ambassador, so use my discount code: momrun15
You will get 15% off of your entry!
You know I love Brooks, so this will be awesome! The start and finish is at Gas Works park, which is a gorgeous setting for a race–same place the See Jane Run race starts. It's on Lake Union and you can see Seattle in the background; just beautiful.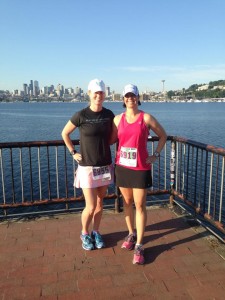 The really cool thing is the two types of registration for each distance. There's regular registration and then there's VIP Run Happy Experience registration. Everyone gets a race shirt and a medal–and you know they'll be nice because Brooks. But, with the VIP registration you get:
An invitation for you and a guest to a VIP event at the Brooks Trailhead store (eeeek!)
A Limited Edition Brooks Essential long-sleeve 1/2 zip top
VIP Race Day Parking (yesssssss, please)
Post-race VIP Zone admittance
Go here to register for the Brooks Trailhead 10K and 15K!
I think I will wear my Run Happy shirt and hat for this one! #brooksfangirl