Well, it's done. I did it. There's no turning back now.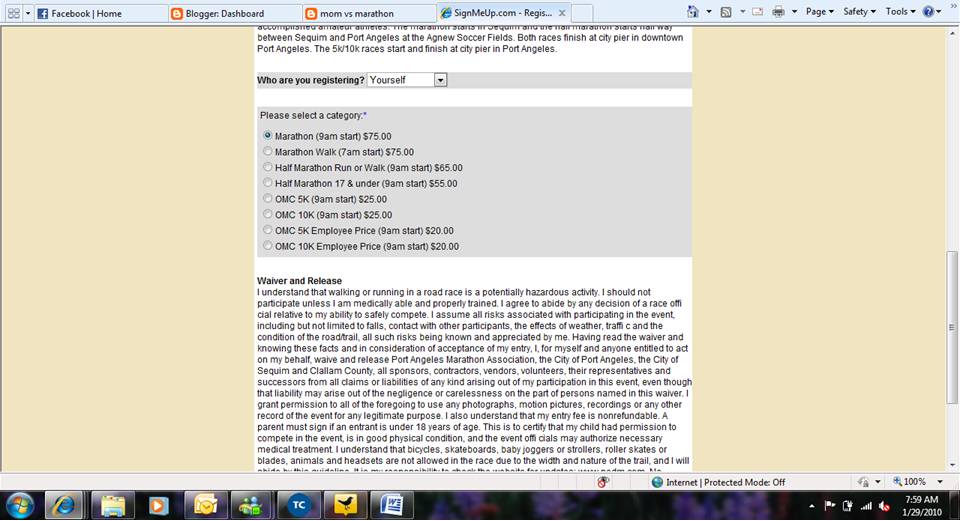 Maybe I should be committed. You know, to a facility or something. I'm crazy.
Training for NODM doesn't officially start till Sunday since I'm doing long-run Saturdays, but as it turns out, I'm doing 10 this Saturday as a "ninja bandit" anyway with Mel and Zoë to get reading for the Million Inch Run. My training plan is over on the right side of the page. I'm looking forward to crossing off the weeks!
I also want to say THANK YOU to all of my new Virtual Running Buddies. Thanks for the follow and for entering my Yoga Bag giveaway. If you haven't entered yet, there's still time! Also, before you go, check out the great giveaways up at the top, right of my site. Marlene is giving away a gift certificate to Lift Your Sole, Zoë has TWO gorgeous Michael Kors bags to give away, Tricia's giving away a Nathan hydration belt and Katye has a BIG giveaway fund-raiser with all the proceeds going to the Leukemia and Lymphoma Society. Check 'em out!