I just got done making my pre-run to-do list for tomorrow morning, so I'm feeling listy.
Thank you to Mr. T, who is making a healthy grilled chicken dinner as I write this because I am too tired to prepare a meal. Plus, I hate cooking.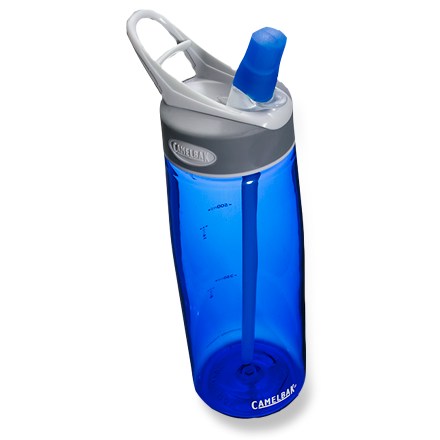 Thank you to Camelback for making my 22-ounce water bottle. I filled it up three times at work today, plus I had an 8-ounce glass of water before my morning coffee. That's 72 ounces, baby! (Correction: That is, in fact, 74 ounces as Mr. T just pointed out. In my defense, I am a writer. Everyone knows we suck at math.) I am not a fan of this expression, but I feel like this accomplishment calls for a big ol' WOOT!
Thank you to my neighbor who, earlier this week, so graciously offered to let me use her treadmill whenever I need it (AND offered to watch T Junior)! I have yet to take her up on her offer, but it puts my mind at ease knowing that it's there.
Thank you, Brain, for letting me skip my run tonight and telling me, It's okay, you're not a bad person; just go tomorrow.