There's something about running a brand new route that makes the miles go by super fast. That's how the 10-miler with Heather was last week.
This week, not so much. We still had fun, but since we did the route we just ran seven days ago, it wasn't the same adventure. We both noticed that the first five miles were not the blur they were last Sunday.
We decided a few days ago that we would meet at 7 this morning, so I made a pre-run to-do list again to help keep me on track. I even made a PB&J last night and put it in the fridge to take along with me for a post-run snack. Last week, I'd forgotten to do this and I was STARVING by the time I got home.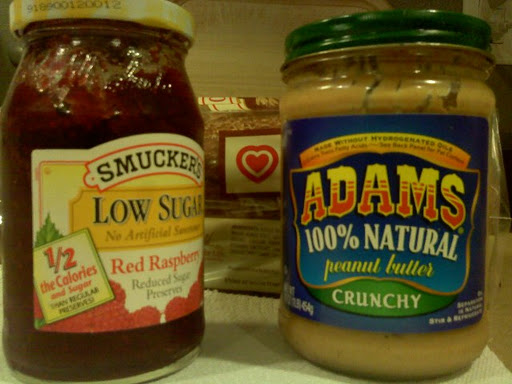 The little heart on the bread package was placed there totally
by accident, but I love it. Jelly loves peanut butter! So true.
I also put my clothes out last night and this time I remembered to weigh myself before I got dressed. Down 1.4 pounds. I'm pretty sure it's from drinking more water (the correct amount) and not eating Halloween candy.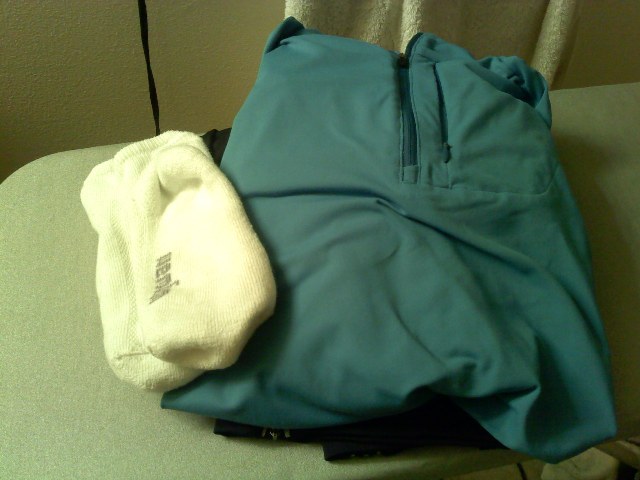 Heather texted me when I was downstairs making breakfast and said she was going to be a little late. Fine by me! I was happy to sit on the couch and read blogs while I ate my peanut butter toast and drank my coffee instead of trying to wolf it down in the car. I turned on the news and saw that it was raining and would continue raining all day. Ugh. It was clear and sunny (and COLD) yesterday, so I was kinda hoping for the same. At least it was a little warmer (mid-40s). Here's the view from the car.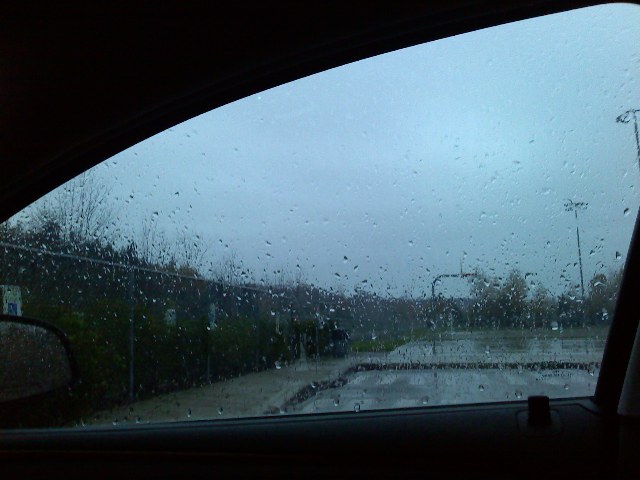 Ew.
I wore my ski jacket again even though I have a brand new running-in-the-rain jacket just sitting at REI waiting for me to pick it up. I wished I had it this morning.
Heather and I took things slow and talked most of the way. The one thing I don't like about this route on the Cedar River Trail is the section along the river that goes under several bridges right down at water level. It's pretty, but scary.
Last week, we had to take a detour around one bridge when we couldn't tell what the two dark figures underneath it were up to. This time, we came upon four men, probably in their early 20s, just hanging out under a different bridge. We just looked right at them, wished them a good morning and kept going, but we had to kind of psych ourselves up as we approached them. Then, on the way back (around Mile 6, I think), we ran past the two homeless men we detoured around last week under the first, dark bridge.
I'm probably just paranoid, but since we are women, I get suspicious in these types of situations. I think the fear comes from reading too many scary stories on the wire back when I worked at a newspaper. I wonder if men experience this feeling at all when they run.
Anyway, Heather and I chatted nearly the entire run. It really helps pass the time and makes the whole experience a lot of fun. At Mile 5, I took a picture of an airplane…again (what is my obsession?), we ate our energy chews (I had Honey Stingers), stretched and drank some water.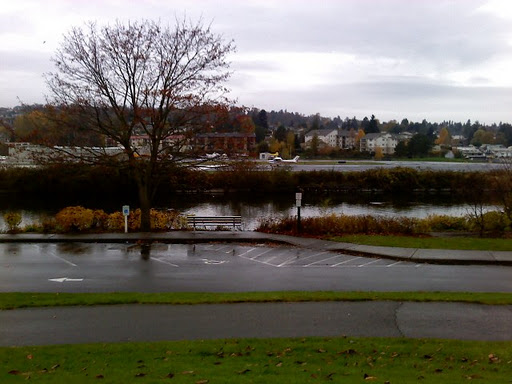 At about 7.5 miles, I felt my legs cramping a little. I knew I needed to stretch them out, so I did. We put our music in our ears and pushed through those last few miles at our own individual paces. I'd made a new 80s running mix and it started with Michael Jackson's Beat It. Turns out it's a good song to run to. My stride lengthened and I ran hard to the finish.
When I got home today and took off my soaked clothes (yeah, my ski jacket's not that waterproof) and socks, I discovered that the reoccurring blister on the inside ball of my right foot was big. Gross. It hurt a little on my Friday 5-miler, but I hadn't put a Band-Aid on it. Today, I had a blister bandage on and it didn't really bother me too much while I was running. But I can tell it's there. Want to see?
I made the picture small in case you were eating or something. If you really want a good look, click on the picture. But can you see what I'm talking about? I'm not sure if this is from my shoes being too big or what. It looks like I have a blister on the side of my "freakish"  big toe, too, although I didn't feel it during the run.
Heather told me something today, though, that I didn't know. I favor one leg when I run. She told me that it's visibly obvious that I land harder on my left foot. This would explain the pain I get in my left hip, but I'm not sure it's contributing to the blister on my right foot. And I don't know why I run "limpy." The only thing I can think of is that it's something subconscious stemming from my
back injury
. (If you want to, you can read more about running and how it's helped my herniated disc 
here
.)
I'm getting really excited for the Seattle Half in two weeks. It's taper time now, I guess. We must've started our 12-week Hal Higdon plan a little early because according to him we are running our 13.1 next weekend. But we're not. So if anyone has any good ideas on how to taper or not taper or whatever, let me know!