I have lists for everything.
Christmas present lists
Grocery lists
Pre-race lists
Pre-party lists
Task lists for work
Story idea lists
New clothes lists
Daily errand lists
Playlists on my Zune
These lists float around the house on the back of discarded envelopes. Or they are scribbled on notebook paper and shoved in my purse. T Junior finds them in the couch cushions…or he puts them there, I'm not really sure. "Dist!" he yells and holds them up like he struck gold.
I neeeeeed lists. I can't focus without them. And I hate straying from them. I'm such a rule-follower that I get nervous if I skip a to-do item on a list that I made.
That's why the Hal Higdon 12-week Half Marathon plan worked for me. It was, essentially, a list.
Right now, I'm list-less. I'm lost in a sea of confusion about what I'm supposed to do to prepare for the Jingle Bell 5K on Sunday, which is probably why I haven't been running since Wednesday. Like Elle in Legally Blonde, I'm "totally adrift."
"Totally."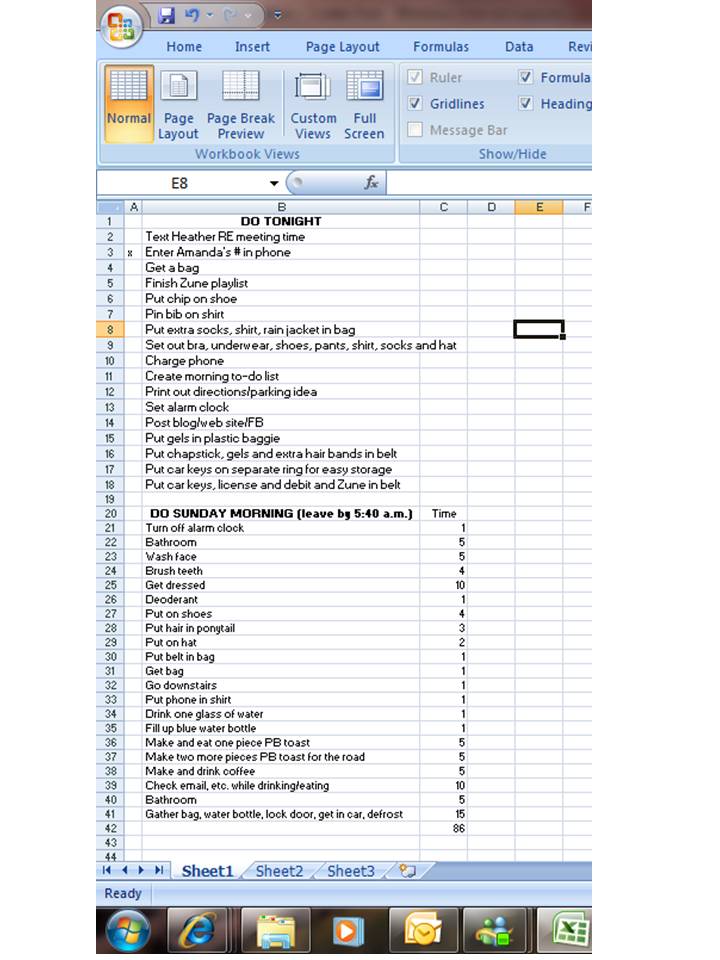 I made my pre-race list for the
Seattle Half in Excel. I know. Fancy.