December, why do you hate me?
***
I was in a minor car accident today. I've never been in a real one before. Once, a policeman backed into my mom's BMW as we sat at a stop sign, and then when I was 8 months pregnant Mr. T hit a curb with our Odyssey, blew out the tire and damaged the rim.
But today, I was the driver, giving my co-worker a lift home in the minivan. We were chatting, going the speed limit in the right lane on a street not far from the office. The left lane tends to back up because people are waiting to get on the nearby highway. The right lane is always free and clear. Well, someone in the left lane left some space in front of his car in order to let a man going in the opposite direction turn left across our two lanes so he could get into a parking lot.
That's illegal, folks. For a reason.
Obviously, I couldn't see this guy as he turned his maroon Dodge Dakota through the backed-up left lane of traffic and entered my path.
All of a sudden there was a truck in front of me and I hit the brakes (the very ones I had to pay $220 to get un-frozen just yesterday). But because it is so cold, the Odyssey just skated forward. We slowed but couldn't stop, and I think I said out loud, "We're going to hit him," in a defeated sort of voice. I can't remember if I just thought that or if I actually said it.
The Dakota's radiator burst. The front of the van is punched in, but I think/hope it's just cosmetic. Otherwise, everyone and everything was mostly okay. We both pulled into the parking lot and I called for a police officer, who arrive promptly and was very nice. Luckily, the man who owned the other car also was very nice and admitted it was his fault. He's a responsible person with insurance, thank goodness. And, get this, he works for AAA, which we had a little chuckle about.
But, thank you, Lord. Thank you for letting it be something so minor. Yes, it's annoying. Yes, I'm bothered that the list of things I had saved for tomorrow will probably not get done. But everyone was okay. And I was even able to drive the minivan home and pick up T Junior. But, my co-worker thinks my van is cursed.
I am a little sore this evening. I think mostly from tensing up when I realized I was going to smash into the side of some guy's truck. The only body part I'm worried about is my back. I really don't want to go back to Square One with the herniated disc problem. Hopefully, it healed enough over the past few months that this incident wasn't jarring enough to reinjure it.
Things have so not gone as planned this week!
But, before I go take some more Ibuprofin, I have some Thank Yous!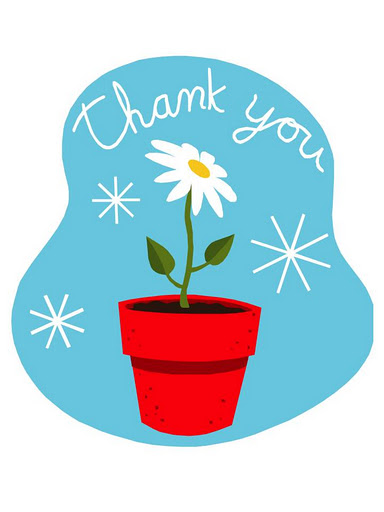 I want to give a big THANK YOU and a HUG to Robin from Running Circles Around Turtles for donating to my goal for the Jingle Bell Run/Walk for Arthritis. It was so generous of you! I know times are tight for a lot of people, so it means a lot!
Thank you and WELCOME new Virtual Running Buddies! I hope to check out everybody's latest posts soon. I'm having some difficulty with blog-life-run balance (again), so bare with me.
Stay safe, everyone, whether you are driving down the road or running on it!