It's not that I don't want to run in the cold, it's just that I know it's not safe early in the morning. You know, when it's dark and icy. So I waited until noon today to go, which meant I had to put T Junior in the BOB.
It wasn't extremely cold today. Lower- to mid-30s.
I totally stole Mr. T's fleece hat to keep my head and ears warm. I wore a very light thermal shirt under my Old Navy pink running jacket, my gray capris and gloves.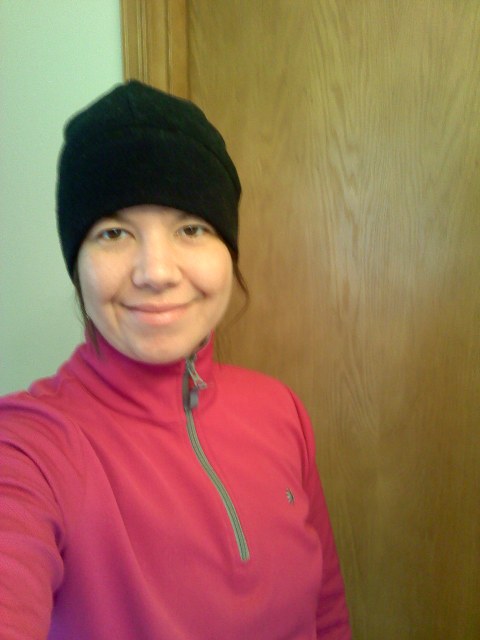 I put T Junior in a thermal onesie, jeans, a sweatshirt, his puffy jacket (with the hood on) and a hat with earflaps. Then, I put a blanket underneath him in the BOB and on top of him. I also put the rain shield on to keep any breezes off of him. Then I supplied him with Goldfish. Voila!
It's been a while since I pushed a stroller and ran. It's really not easy. Or fun. It only took me a couple of minutes to decide I would just run for 30 minutes. It felt good.
After yesterday's incident, some of you have asked if I will be running the 5K on Sunday.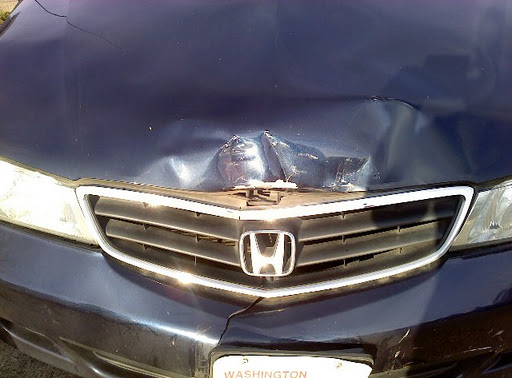 My poor little minivan has an ouchie.
The answer is: HELLS YA!
It's supposed to snow! How could I possibly miss out on that? I mean, seriously, that could make for a very interesting blog post!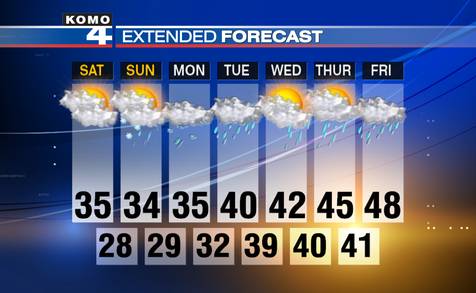 PS: Thank you for all of your well wishes yesterday! I felt pretty good this morning, but my back is a little sore again today. Thinking about visiting my chiropractor.