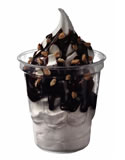 Let's see…today I ate pancakes with butter and syrup at Denny's, had a fabulous pot roast dinner at a friend's house followed by a brownie and scoop of ice cream, and then topped it off with a hot fudge sundae from McDonald's WITH peanuts. Oh yeah, I also had hot chocolate with whipped cream with my pancakes.
What am I? Elf?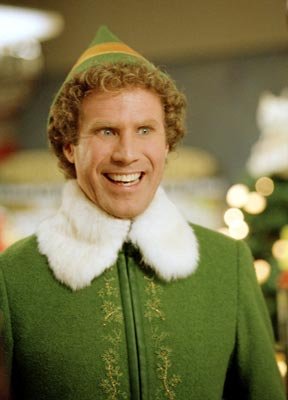 Anyway, all this means is that I'm adding to the mileage I am planning to run tomorrow.
The thing is, I sort of miss Long Run Sundays. So tomorrow I'm bringing them back! I'm thinking eight. (I was going to do seven until I ate that hot fudge Sundae. It was so worth a mile. Yum!)
I guess you could kind of say that tomorrow's run was inspired by a hot fudge sundae. Or maybe it's sponsored by a hot fudge sundae. Whatever.
Speaking of inspiring, I saw a fun little piece this morning on the news and knew I had to share. The ABC affiliate here in Seattle does a special thing each week called Eric's Little Heroes about kids playing sports. This one's a girls-only 5K and they are so excited to run!