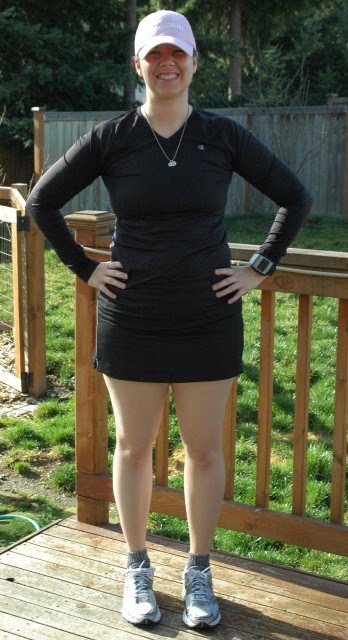 I had such an amazing run today. I am not sure how to describe it. Effortless? I just ran and I didn't worry about how fast I was going, but every time I looked at my watch, I was surprised at how quick my pace was!
Plus, it was sunny and warm — 60 degrees! It felt like spring and there were tons of people out on the trail. Everyone was in a good mood. I didn't even mind when I almost got tagged in the face by a rogue football.
I took the trail because I wore my new (size medium, thank you very much) Champion running skirt that Zoë gave me and I was feeling a bit shy. Turns out there was some running test going on for a nearby Karate place or something on the trail. I think that's what it was anyway. There were lots of runners of all ages and people along the trail cheering them on. It sorta felt like a race.
Anyway, running through a group of 30 people was not what I had in mind when I went on the trail. But it didn't matter. I was just a grinning idiot on the run!
It was just so fun and I felt so good. Not thirsty or tired or preoccupied by blisters or pain. It's reflected in my time, too.
2/6/10 – 3.31 Miles – 33:57
Average pace: 10:14
Mile 1: 10:13
Mile 2: 10:09
Mile 3: 10:28
.31: 9:51
I wore my still-new Saucony Hurricane 11s with my brand-new Super Feet inserted. Wow! What a difference! I love my shoes now. I didn't have even a hint at a blister and my tootsies felt great. Why did I wait so long to get Super Feet? The only issues I had were chafing thighs (OUCH — gotta get some Body Glide, the Asics No-Chafe Gel is not cutting it) and a tiny bit of tenderness in my right foot (where the Morton's Neuroma is).
My foot was sore last night from the cortisone shot. I went on a "piping" hot date with Mr. T and a couple of friends, who also happen to be distance runners. (They brought me a copy of Born to Run and I can't wait to read it!) I wanted to wear high heels, but I was glad I opted for a pair of patent leather flats instead because my foot was throbbing and my legs were aching by the end of the night.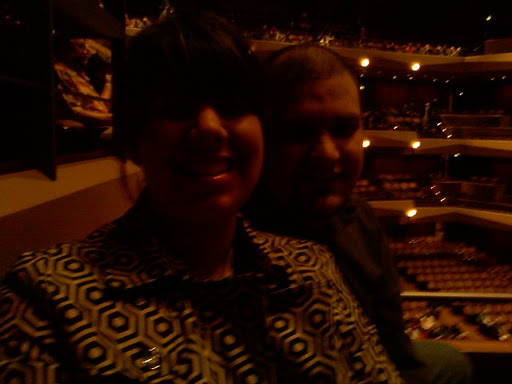 We went to the Mastery of Scottish Arts Concert in Seattle. If you like Celtic music and enjoy Scottish accents and humor, I highly reccommend going. The drink list cracked me up, so I took a picture.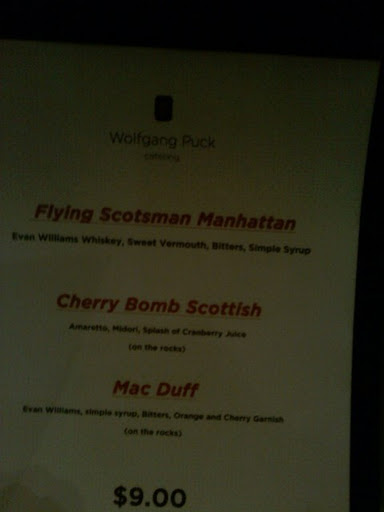 Nothing like perpetuating stereotypes. The Cherry Bomb Scottish was delish, by the way.
There was good people-watching and a lot of amazing music. Mr. T is learning to play the bagpipes. Actually, he's quite good already and will be auditioning for a local bagpipe band soon, so just be prepared for more pictures from Highland Games and plaid. Lots of plaid. 
Scottish people in formal dress.
Speaking of plaid…did you see I won the first RunningSkirt Saturday over at Endurance Isn't Only Physical? I've got my eye on the plaid skirt. (Go here to enter today's RunningSkirt giveaway.)
I actually won two giveaways this week! I received the charms I chose from Lift Your Sole in the mail yesterday and I wore them on my run today.
I love my new necklace. I felt really proud putting it on today. It's like a more modest and realistic way to wear your medal. I plan to get the 26.2 charm after NODM in June!
Here's to my foot feeling good tonight and a nice long run tomorrow morning pre-Super Bowl. Go Saints!