I did it again. I walked two days in a row. I just can't do that.
Today's 3-miler confirmed this.
The first 5 minutes were tough, but I quickly got into a rhythm. I ran mostly on the edge of the trail in the soft weeds. I felt great. I was floating.
T Junior was napping at home, so I was by myself and listening to my Zune. I even made a playlist before I left:
All That She Wants, Ace of Base
I Know What Boys Like, Vitamin C
Great DJ, The Ting Tings
That's Not My Name, The Ting Tings
Shut Up and Let Me Go, The Ting Tings
Please Don't Leave Me, Pink
Just Dance, Lady Gaga
They, Jem
Finally Woken, Jem (I ended up skipping this one because the beat's too slow.)
What You Waiting For?, Gwen Stefani (This one was on there twice and back-to-back. Oops.)
Rich Girl, Gwen Stefani
Hollaback Girl, Gwen Stefani
Cool, Gwen Stefani
Okay, I know there's a couple of songs some people might consider lame in there, but I just went through and put fast music on my list, and I didn't choose the order, either. The Ting Tings surprised me. I wasn't sure how I'd like jogging to them, but they're music was perfect. (The 3 miles took me 38 minutes. That did not include my warm up, cool down or stretching.)
The second half of my run was completely different than the first. I knew it was going to be tough, and it was. Maybe it was all in my head. I pushed through it, though, by just concentrating on the path ahead of me.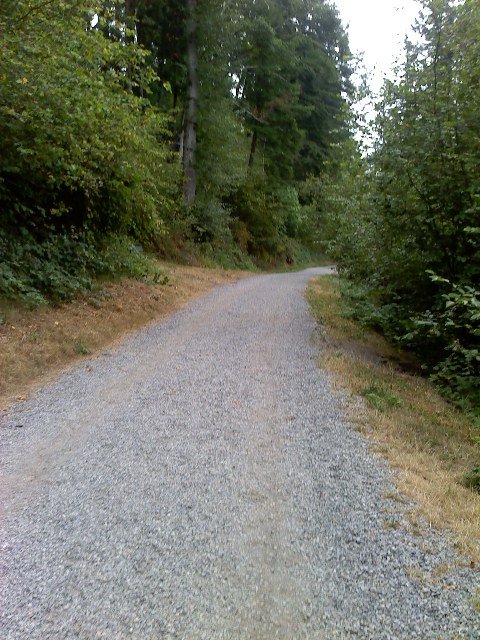 And, I did remember to enjoy the lake view for a couple minutes. (Loving my new phone.)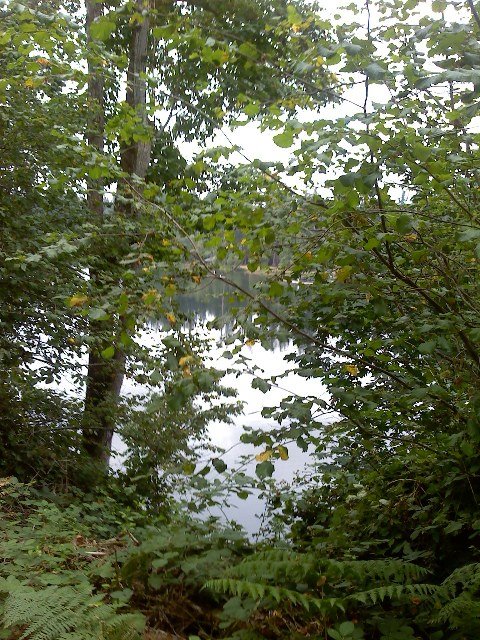 At around 2.5 miles, I was struggling. I wasn't paying attention to what I was doing any more, I was just surviving. I wanted to just keep running. When I finally realized this, I regained control over my breathing. Better. Then, Gwen Stefani came up on my playlist and that helped, too.
My legs are a little sore this evening. And, I am tired.
Only 1.5 miles tomorrow. I think I may get up early and run with AJ.