I am having trouble making it to the gym on time, as you might remember. I never seem to get there before 5:15, so all my pre-work workouts have been 30 minutes or less, in order to get to changed and make it to work by 7.
This time I showered the night before. I got to the gym at 5:08 Tuesday morning. Better, but still not the 5 a.m. arrival time I was shooting for.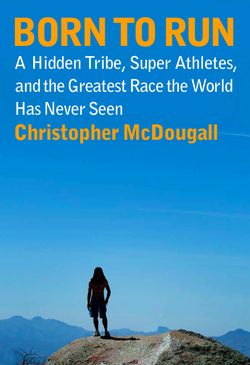 I chose the recumbent bike, set it to Random-Level 10 since last time I did the bike I didn't feel like I got enough of a workout on Level 9. This time was definitely better. I read Born to Run (have I mentioned how much I like this book?) and I worked hard to push the pedals really feeling it in my quads. I sweated like a pig. Yes!
Except the gym I go to does not have showers. I know, it's a little gross that I go to work right after, but to combat any stinkiness, I stash baby wipes in my gym bag. I learned this little gem from another blogger (I'm sorry, I can't remember which one). The wipes give me a pseudo shower. A dry towel leaves me feeling sticky-nasty, but the wipes are refreshing and I feel clean afterward.
Recumbent Bike Stats
7/6/10 – 11.65 Miles – 45 minutes (includes 5-minute/1-mile cooldown), then stretching
Bad news, though. My left shin hurts – not a lot, but enough to let me know it's there and make me wince every so often. And it seemed to get worse throughout the day (even while I was sitting at my desk).
Currently, I am allowed to do the elliptical, bike and pool running. But now I'm afraid that at least those first two options might be eliminated when I go back to the doctor on Friday and tell him that my stress-fractured shin is sore.
I'm supposed to have my gait assessed and get fitted for custom orthotics at the appointment, but now I'm worried I might come home with X-rays and a boot. Please, oh please, not the boot! You don't think I'll get the boot, do you?