A big, black tarantula with a comb-over moved across our living room floor. The spider's hair was longer, like a guinea pig, but it lumbered like a Pekingnese.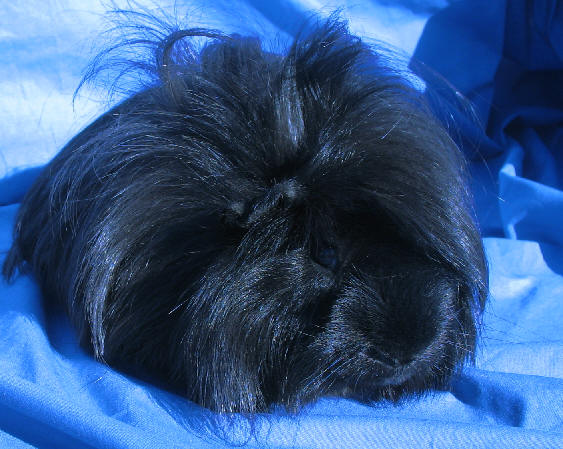 +
=
One freaky a$$ spider dream.
And, it's messing with my mind.
I'm a bit run down today. Maybe it's from yesterday's broccoli incident or, perhaps, it's the changing weather, as a friend suggested. Whatever the reason, a full-on run didn't happen this afternoon. I alternated walking and jogging during the scheduled three miles on the trail.
But we enjoyed ourselves. And, despite the arachnid-themed nightmare, I laughed when The Ugly Bug Ball came on over the portable CD player. Yeah, that's right. I still have a portable CD player in this age of iPods Zunes. And it has speakers built right into it. Perfect for keeping a busy baby boy happy in the BOB.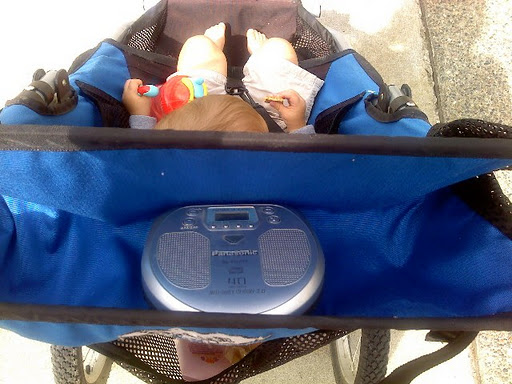 I totally stole the idea to take it with us from another blogger-runner-mom. She brings a portable DVD player on her long runs to entertain her TWO boys in the DOUBLE STROLLER!
Today, I pushed my one child, and ran and walked to the beats of Disney classics: Kiss the Girl, Hakuna Matata, The Monkey's Uncle, Colonel Hathi's March and, of course, The Ugly Bug Ball.
It was good fun until I ran through a web. Too gross and creepy considering my dream. And, then I went through another. And another.
I swear, I must've destroyed at least 10 spiderwebs…with my FACE!
That horrible spider-pig-dog thing died in a foamy bath of Scrubbing Bubbles last night while I was sleeping. The sudsy cleaner really is a weapon I've employed to destroy eight-legged freaks in real life. What really bugs (pa-da-dum!) me is that the dream foreshadowed the cobwebs. Maybe I should pack Scrubbing Bubbles in the jogging stroller's back pocket along with everything else that goes in there.
Okay, okay. Maybe not.