I went to the Cougar game in Seattle today with Mr. T. We got a babysitter and everything. So, I didn't have a lot of time for my 30-minutes of cross training this morning. I was too busy getting things ready for the sitter.
But we eneded up parking reeeeaaaaallllly far away from Qwest Field. See.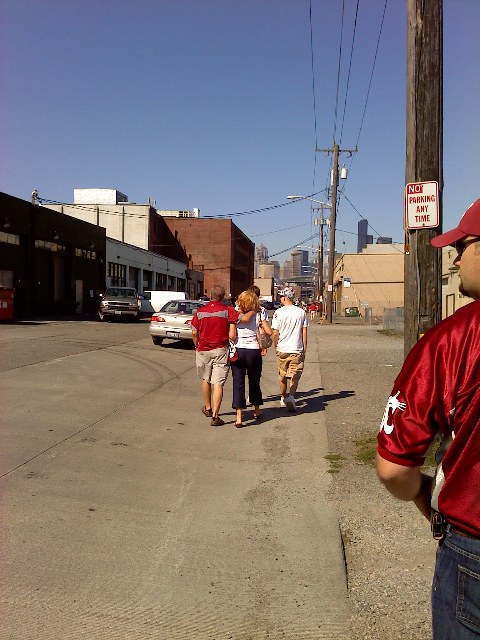 It didn't feel that far, though, since we were pumped up or the game against Hawaii. It's always more fun walking in a huge crowd of hometown fans.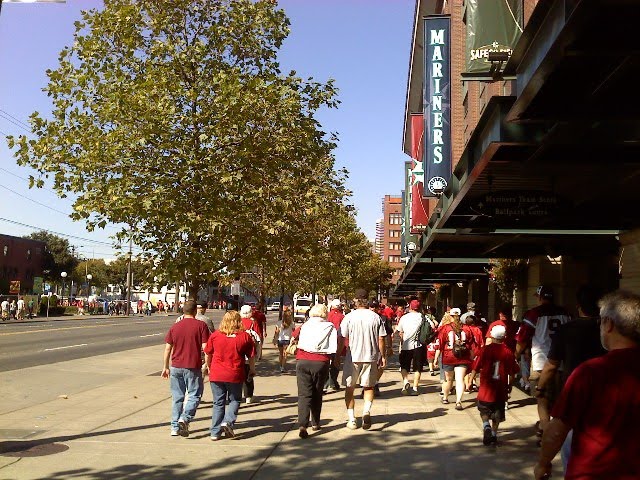 We're almost there. This is Safeco Field where the Seattle Mariners play. Qwest is right across the street.
We made it! Check out all those steps we had to climb. Luckily, they were before the beer garden.
Yes, the beer garden. We got there early so we could have a Hefeweisen before we had to find our seats.
Here we are having a great time with our $8.25 beverages (each!) before the game.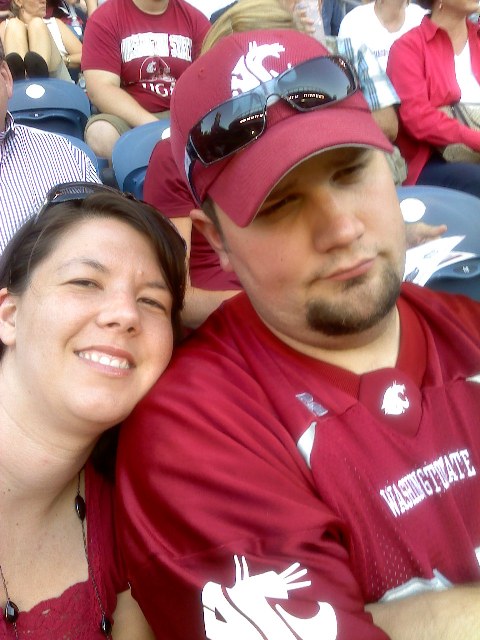 And, here we are at halftime with the Cougs down 35 to 6. Things didn't go much better for our team after the half and we ended up leaving mid-way through the 4th quarter because we still had to walk aaaaaallllll the way back to the car.
So, there, I got my exercise.
Four miles tomorrow morning with Heather and J. I'm looking forward to running along to some Disney Classics.