I didn't do my 30-minutes of cross training today. At least, not officially.
Nope.
But, we did go the the fair where we covered a lot of ground over nearly 3 hours. Oh, and I wore T Junior on my back. See, here we are with the random Storm Troopers: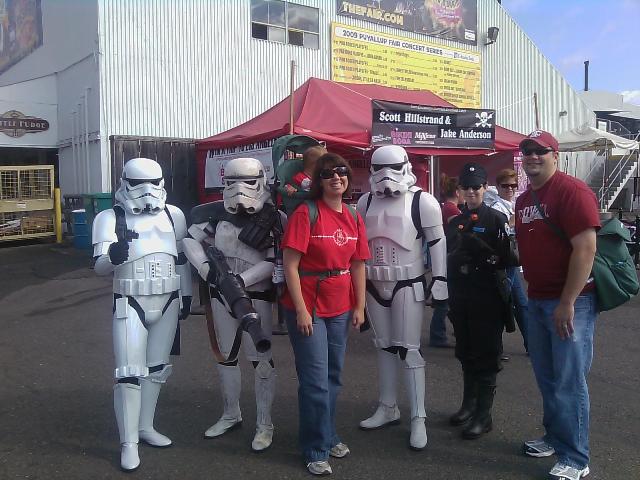 T Junior wouldn't look at the camera because he was
obsessed with the bad guys from Star Wars.
Nevermind that the Krusty Pup, the scone wet with butter and raspberry jam, the beef and cheese piroshky, and the corn fritters dipped in honey butter probably canceled out all the walking we did, but hey, it's my birthday! Everybody knows calories don't count on your day of birth.