Do you think Hal Higdon would accept a day of eating noodles drenched in peanut sauce, buffalo chicken dip, pizza and soon-to-be two cupcakes as cross training?
Maybe if I was trying to get this guy's job.
But, for a marathon? I don't think so.
Too bad. Hopefully, some of the walking at the mucky pumpkin patch will count toward the 50 minutes I was supposed to do today.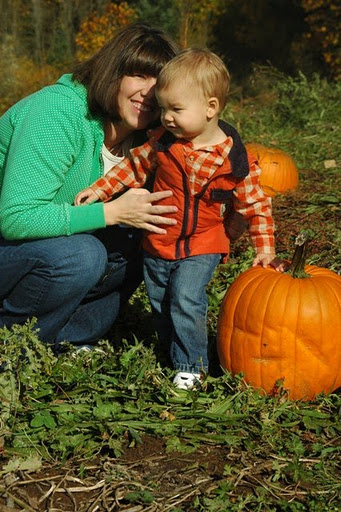 Tomorrow is 8 miles. Yes. EIGHT MILES. Dude. I have not purchased a fuel belt yet and I am regretting my food choices today. I don't feel ready for eight. I'm worried about the aching feet and hips I get around six miles. Should I take Ibuprofin before? Should I put blister Band-Aids on? Anyone want to share some tips?
Oh man, seven seemed like a lot. Eight seems impossible. I guess I will find out tomorrow.