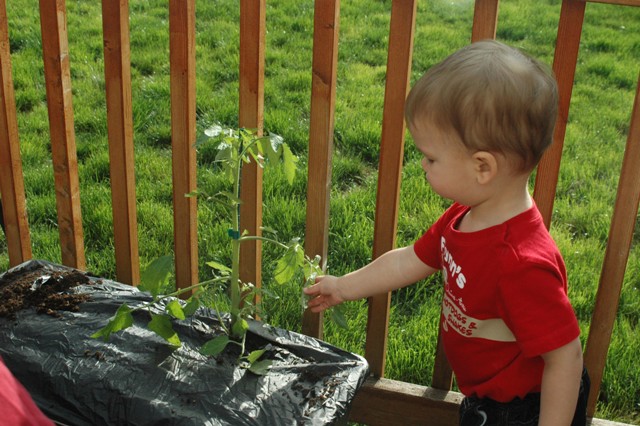 DAY 279
Sunday was lazy. T Junior was on the mend, too, so we ventured out in the afternoon to McClendon's and got flowers to plant in the front yard, and Mr. T got tomato plants. T Junior helped.
DAY 280
I got up early Monday so I could hit the gym for a 4-miler on the treadmill.
Just before walking out the front door at 6:10, I switched off the front porch light because it was light outside.
Wait.
It's light out.
I turned around and went back to the kitchen, dropped my gym bag on the table, stuffed my Zune in my iFitness belt and snapped it on. It's been a couple of weeks since I've been able to run outside. I even did my 12-miler on the treadmill on Saturday. I was a little nervous to run outdoors.
No moving belt. Actual concrete. Barking dogs. And, this morning, wind on my town loop. Strong gusts that slowed me down and sped me up.
Again, I was very stiff and it took me just over two miles to loosen up my calves. I'm consistently stretching after I run, so I don't know why my legs are so tight. Do you think it could be from running on the treadmill so much?
The tightness reminded me of running with ski boots on. That made me think of skiing, something I learned to do when I was a toddler and grew up doing with my dad and friends. I love it. I miss it. Thinking of skiing reminded me to drop my hands low, to my hips, and drive from there. That always helps me run faster.
And I wanted to do my third mile at a sub-10 if I could. Dropping my hands helped me accomplish that.
I finished four miles and felt great! I was so happy. I don't feel that great after getting off the treadmill. I guess there's something to be said for running outside.
4/26/10 – 4.19 Miles – 42:53
Average pace: 10:13
Mile 1: 10:52
Mile 2: 10:32
Mile 3: 9:36
Mile 4: 9:58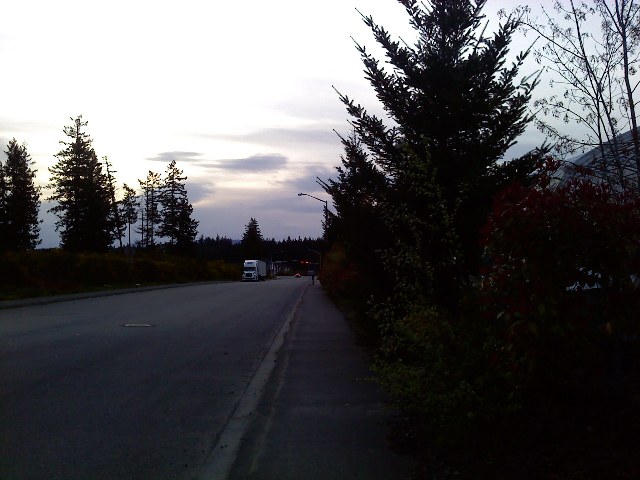 The "out."