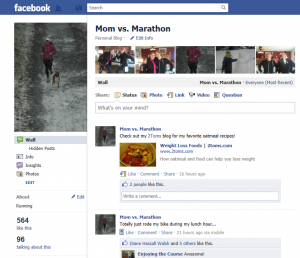 I didn't know Google Friend Connect (GFC) was going away till Marlene from Mission to (a)nother Marathon e-mailed me about it. Yep, that handy little widget over there to the right that says "Running Buddies!" will be gone as of March 1, according to this article and others I've seen around the Web. As I understand it, people with a Blogger-hosted blog will have only one or two months after that before GFC goes away for them, too.
What does this mean for bloggers and blog-readers?
Google is encouraging bloggers to make a Google+ page. Great, but then I have to have another page and ask all of you to go "follow" it, etc. I already have a Facebook page and a Twitter account and a blog and e-mail. That's enough for me. I'm not a fan of the way Google is trying to force everyone to use only Google products. They have some great services, but some just aren't for me. It's too bad that I have to use all Google or no Google at all (at least it feels that way).
So, what I have to do instead is ask you to:
Follow Mom vs. Marathon using the RSS Feed (over on the right). Copy and paste that feed address into your blog reader. Or,
Subscribe by e-mail. Or,
Subscribe using WordPress (if you have a WordPress account). Or,
Subscribe with BlogLovin' (the little "+Follow this Blog" button over there on the right), which is a lot like Google Reader, but much cleaner, and easier to read and use.
And, of course, if you "Like" my Facebook page, I always publish new posts there (plus other fun stuff!).
So, what do you think about all this? Are you going to start a Google+ page? I, for one, will be canceling my Google account shortly and switching all my blogs over to BlogLovin'.