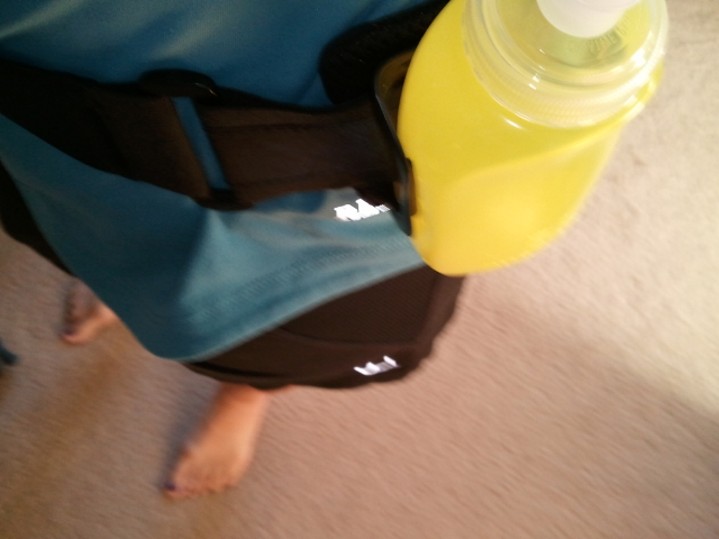 I ran 7.5 miles last Sunday. It was no big deal.
Honestly. Who am I?
I remember last year when I ran more than seven miles for the first time. I was nervous. Scared even.
Now, it's like…been there, run that. Know what I mean?
Don't get me wrong. Seven and a half is nothing to sniff at. It's just that it doesn't scare me anymore. I did, however, get a few butterflies when I put my fuel belt on for the first time in months. It's been hanging in my closet. Waiting patiently. I think it's been since June 2009. Wow.
But then I was, "Bye, hon. See ya later," out the door. No biggie. An hour and 23 minutes later I was back.
Do you remember the first long run you were scared about? Do you still get nervous about long runs? Are you getting nervous about one coming up?