Isn't weird how when you first start a new hobby, it's all you can think about? That's how running was for me for the first year, okay, two years. I was so against being pigeonholed as a MOTHER, it became all about being a RUNNER. Not that I didn't LOVE my role as mommy and wife, but … oh, I don't know.
But here in good ol' 2012, I'm feeling that I am finally finding more balance with running and life. It feels good. Running is something I do for fun and health, but a runner is not ALL that I am. Just like a mother is not ALL that I am, and a wife is not ALL that I am. I'm all those things together, and more, all mashed up into one person. Our family vacation in May really helped me with this.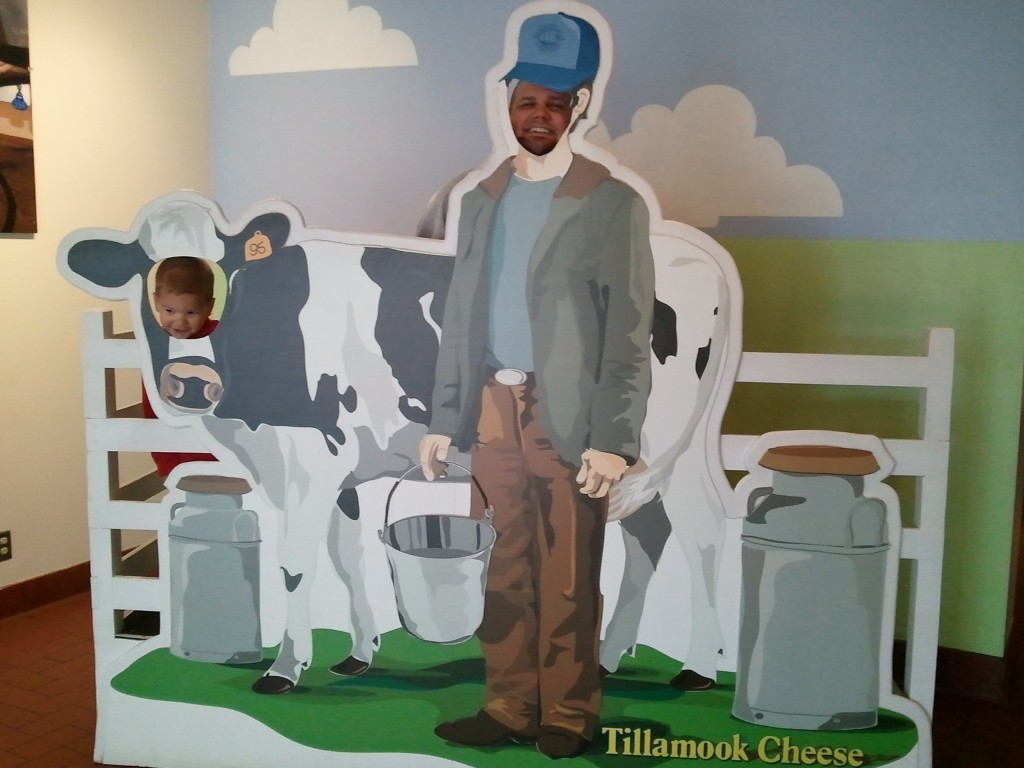 How's your balance? Do you struggle with this, too?
Here are some other things that are going on that I would appreciate feedback on:
1. I'm trying to lose 10 pounds. I gained about 5 in May and haven't been able to take it off. I am 155 and I want to be at 145. I think 145 would be a very healthy weight for my frame and reasonable to maintain. (The "world" says I should be 135. Um, no.) I don't know how to get to 145. I've tried cutting out breads (have since amended to simply reducing them), upping my fruits and veggies, eating fewer calories (1,100 is not enough for someone who works out!)…but nothing seems to be working. I didn't even lose weight the week of the half marathon, and I didn't pig out as much as I usually do afterward. I have noticed changes in my body since doing Jillian Michaels's 30-Day Shred (Day 28 will be today), but no weight loss. (And if I hear, "Well, muscle weighs more than fat," one more time, I'm going to scream.) Mostly, I want to be lighter on my feet when I'm running! A friend mentioned having a whey protein smoothie in the morning as a good low-calorie healthy breakfast that fills you up and gets you on the right track for the day. Anyone want to "weigh" in on this? Got a good weight-loss smoothie recipe to share? (Please leave it in the comments. I need help!)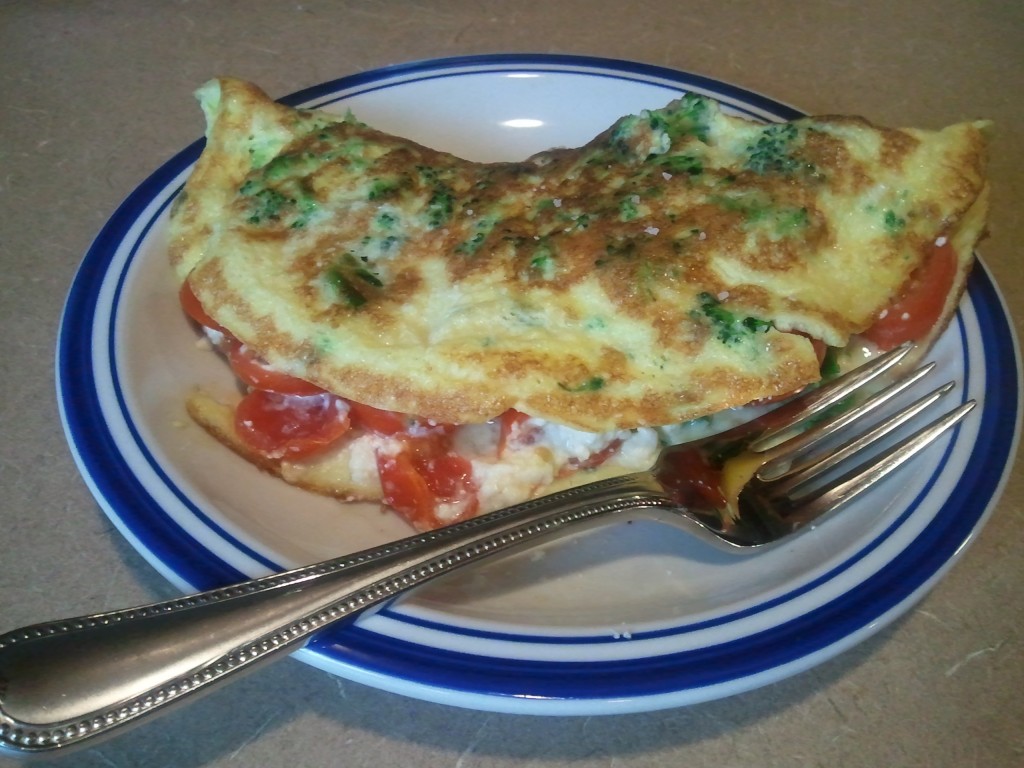 2. My new running schedule is working out great! I run M, T, W and Friday. I feel lucky that I don't have to work on M and F, and that I have child care, so I can do longer runs on those days. That leaves the weekend completely open for family time! Here's what it looks like right now: Monday – speed work, Tuesday – easy run, Wednesday – tempo, Thursday – rest, Friday – long run, Saturday – rest, Sunday – rest. Of course, I'm going to continue my strength workouts (Jillian Michaels's DVDs) at least 5x/week because they are helping. How many days a week do you run?
3. Our family hobby is dog showing. This last weekend, we went to Canada for a show. Bennie has his American championship already, but since he was bred in Canada, we wanted to get him his Canadian championship. Well, he got off to a good start on Sunday — Canada Day! On his second show in Canada ever, he went Best of Breed and then FIRST in the Working Group! The judge pulled him and a borzoi out in the Best in Show ring, but it went to the borzoi. Still. A very exciting day! And, his BIG wins on Sunday catapulted him to #15 boxer in Canada! I'm so proud of him. It was an outdoor show and it was very windy (video coming soon, if you're interested) and there was a corgi in the ring. He LOVES corgis. Bennie can be a real challenge (because he's a very hyper boy), but he's also a very sweet boy. We love him and he LOVES the dog shows (he finally figured out he gets extra attention and special treats all day long). Do you  have a family hobby?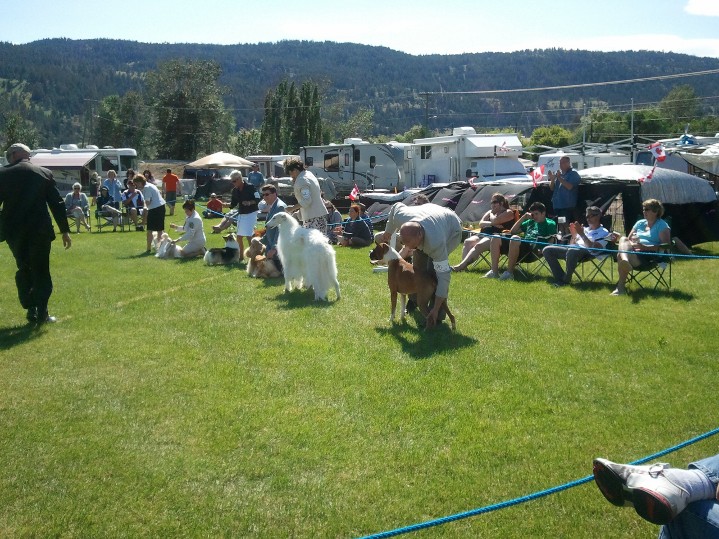 4. I'm running a 10k on Wednesday morning with Mel! The CityBlast 5k/10k in Puyallup. I love "holiday" races but usually only ever do Christmas ones (and they are always FREEZING). Looking forward to the morning of the FOURTH being decent weather!
5. My 4-year-old son is obsessed with soccer. He wants me to play it with him ALL DAY EVERY DAY 24 HOURS "CAN WE PLAY NOW, MOM? CAN WE? CAN WE? CAN WE PLAY SOCCER NOW, MOM?" ("No, it's raining." Confused 4YO face: "So?") And if we aren't playing it, we are watching it. Games from last year even. Games with teams I have not a clue about. Luckily, he starts soccer on Saturday. Unfortunately, it's only once a week. Help!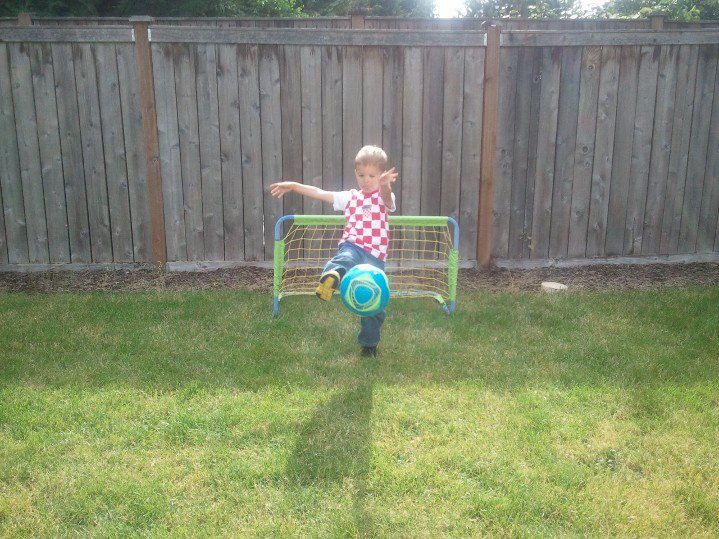 6. I've got a few weeks before I begin training for the Seattle Half Marathon (Nov. 25). I realized (after finishing Train Like a Mother this weekend), that I may have pushed it a little too hard last week with resuming speed sessions and such. So, I'm going to take it easy for a couple weeks. What do you do between training cycles to keep your fitness, but not hurt yourself?
6. OnlineShoes.com is having 12 Weeks of Summer Giveaway on their blog! Check it out. Brooks PureFlows are up for grabs today! I just got the Brooks PureCadence to try out (still a minimalist type shoe, but with a teeny bit of support) and I am in love. I think the PureFlows would be great, though, just to wear around because everyone wears running shoes with their street clothes, right? Right?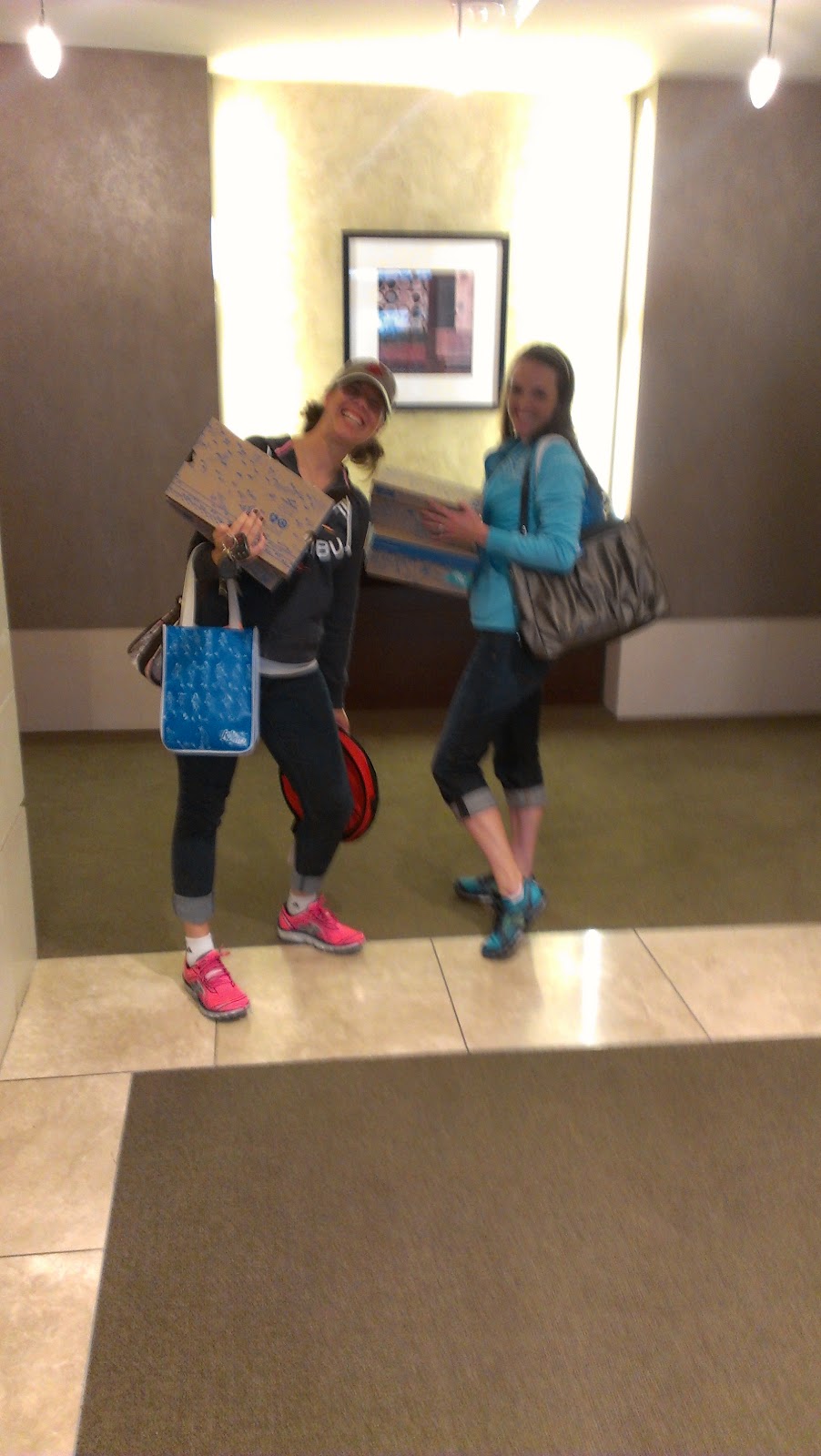 So, to recap:
How is your running-life balance?
Weight-loss advice and/or whey protein smoothie recipes.
How many days/week do you run?
Do you have a family hobby?
Are you running a race on the Fourth?
How do I feed my son's obsession with soccer in a healthy way?
How do keep your running fitness/speed/endurance between training cycles?
Do you wear running shoes with your everyday street clothes?