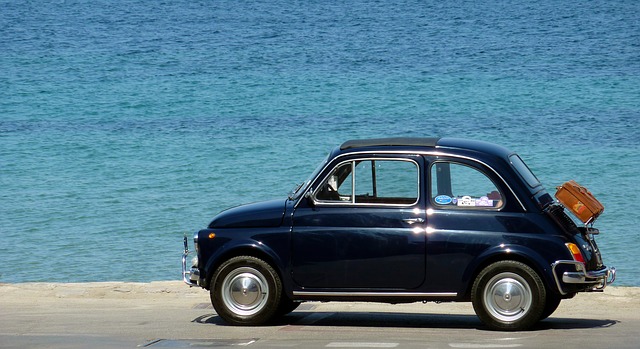 Do you ever have times, days, weeks, months (years!), where you feel like you are just totally and completely lost in one area of your life?
You've been driving along just fine for a while, but then you don't recognize any landmarks anymore and you wonder if you are even heading in the right direction. Like those people who follow Google maps to the wrong city. So you stop and get out to ask for directions (no cell service out here, people), and then when you get back to the car, you discover you've lost your keys. By the time you find them, you forget where you were supposed to turn and you're too embarrassed to go back in the gas station and ask.
Anyone? Anyone else? Hello?!
This is a constant cycle for me and my career. I'm fine for a while, cruisin' along, then I start to question if I'm on the right road.
Was I supposed to turn left back there?
It's actually a horrible thing. I get anxious and I panic. 
Wait what street should I be on? Should I do go this way? Should I go that way? Should I go here? Or there? If I this way, will I miss out on that? Why am I not going there? Am I afraid? I don't feel afraid, but maybe I can't tell. Why can't I tell? What do I even want? How come I can't figure it out? Where am I?
My brain just spins in a rinse-cycle of anxiety until I have to do something distract it—read, exercise, drink a bunch of wine (don't worry, I'm not in the car metaphor anymore, guys).
I've done a lot of reading on "finding my passion," "finding my calling," "finding my keys," etc.
The most useful thing that I've learned is that nobody knows where my keys are, and also basically nobody really knows what their passion is…at least, not right from the start. You just have to choose a direction and go with it. Choose a road you like and and just enjoy the hell out of it. After a while, you reevaluate. Did the scenery go from shores to stores? Decide if you want to change that or stay and shop. (Of course, shopping is always the answer.)
It's really about being mindful. Ugh, I know. Mindful is such a huge buzzword right now, but one that's actually really good. When the anxiousness starts, I try to remind myself to be present. Be in the moment. Appreciate it. Focus on it. Keep your eyes on the road in front of you.
I've realized that I get into the nasty anxiety cycle when I'm thinking too far ahead of myself. Squinting, trying to see what's down the road. But you can't really see more than a quarter of a mile, can you? So who knows what's around the curve. It doesn't really matter. I need to remember to look at what is in front of me right at this moment. How can I appreciate it, cultivate it, make it better?
This is why I am rededicating myself to this space. I love health and fitness, and I love sharing what I learn as I learn it.
I have the goal of posting every day for a while. (But, please, don't hold me to this because…life, you guys.) Some days I will write a lot. Some days it'll be a little. No matter the length, I just hope it helps me find my way, which you know, is key.
More Reading on this Topic:
7 Tools to Overcome Your Self-Doubts by Jill Coleman (JillFit): "For me, I've always forced myself to just do it, stop waiting for the time to be right."
You Probably Know to Ask Yourself, "What Do I Want?" Here's a Way Better Question by Mark Manson: "A more interesting question, a question that perhaps you've never considered before, is what pain do you want in your life? What are you willing to struggle for? Because that seems to be a greater determinant of how our lives turn out."
The Key to Dying Happy from by Leo Babauta (Zen Habits): "If you want to live a life of purpose, here's a method for doing so."