Like most women my age, I've been saving up for a designer bag. Except this one straps to your back, holds water and was designed by someone with more balls than Michael Kors.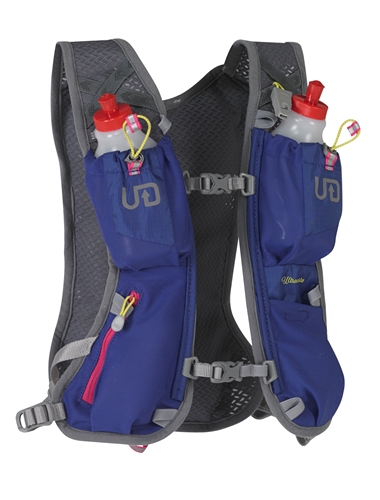 No disrespect to MK. Love him, but a guy who wears boat shoes sans water vessel doesn't portray the type of toughness I was thinking about.
Anyway, I stopped in at my local running store yesterday and I tried on the Ultimate Direction Women's Ultra Vesta (AKA the Jenny vest as it was designed by ultramarathoner Jenny Jurek). And, you guys, I'm in love.
The vest costs about $125. I have had my eye on it for a little while, so I set aside some money. When I purchase it, it will be the most expensive "bag" I own.
And I'll only use it once a week!
But it's worth it. It's so light, which is super important if I'm going to be loading it up with water and gels and my phone and my pepper spray and God knows whatever else it is I want to take on a long run.
It's like the magic Mary Poppins bag of running.
I've looked at some other vests and they are heavy with nothing in them. Also, most of the hydration packs and vests I've looked at don't have bottles or pockets on the front. I wasn't sure if I'd like the bottles on the front of the Jenny vest, but I don't think I'll mind them–they're small.
If the store yesterday would've had my size in stock, I'd have bought it on the spot. Luckily for my husband, they have to order it and won't get it till next week.
What's the most expensive (but totally worth it) piece of running gear you own? (Besides your shoes; that doesn't count!)