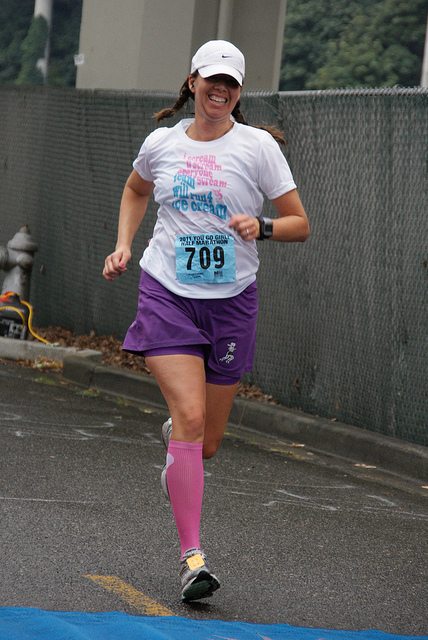 Seattle Seahawks quarterback Russell Wilson had a saying that he used all season long to motivate the team. The saying: "Why not us?"
I'm stealing that. Because: WHY NOT ME? And for that matter, why not YOU?
Over dinner one night in Nashville, Zoë told me she thinks that I underestimate my running abilities. I think I do and I don't. I also think the only thing that's stopping me from getting what I want is myself.
I want a sub-1:50 half marathon.
I recently recalled why I started trying to lose weight last year. I was not/am not "overweight." But I had/have some extra pounds, and I wasn't lean like I wanted to be. My reasons weren't purely about the way I look, m'kay.
I wanted to lose weight to get lighter and leaner for RUNNING. Duhr. Somewhere along the way, though, I got lost. I wandered off in the Land of Fat Loss and forgot all about what direction I'd meant to go.
But I'm back on track. I'm heading for that sub-1:50 half. And why not me? Why not you?
Do you want to run a sub-1:50?