You know how sometimes when you're running on the shoulder of the highway, you wish you could veer off and escape into the trees on your left?
To get off the concrete and onto the dirt. To make your own path through the ferns. To hear the delightful squeals from birds, not from brakes. To leap more broken branches, less broken glass.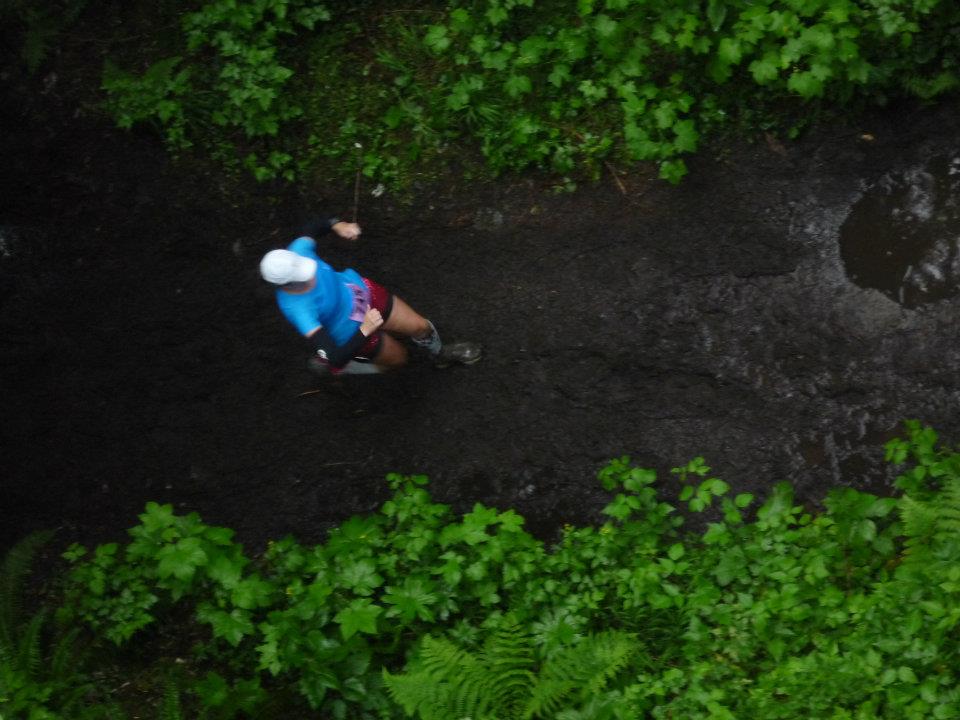 The same goes for a writer.
Sometimes writing follows a pre-planned path and abides by the rules of the road. But eventually, the writing feels the same day in and day out. Monotonous and mind-numbing. An out-and-back on a single street for years. You know what I'm talkin' about.
But the writing I love to do is messy, and you get blisters and you fall and scrape your knees. And you have to stop to catch your breath and guess where to go next because there's no marked path. When you finally find your way back to the car, you feel invigorated even though you have mud caked up to your knees.
But you feel like a natural woman!
I want to write off-road, in the woods where it's wild and free, and away from the noises of traffic.
Just letting you know. Hope you brought your gaiters.