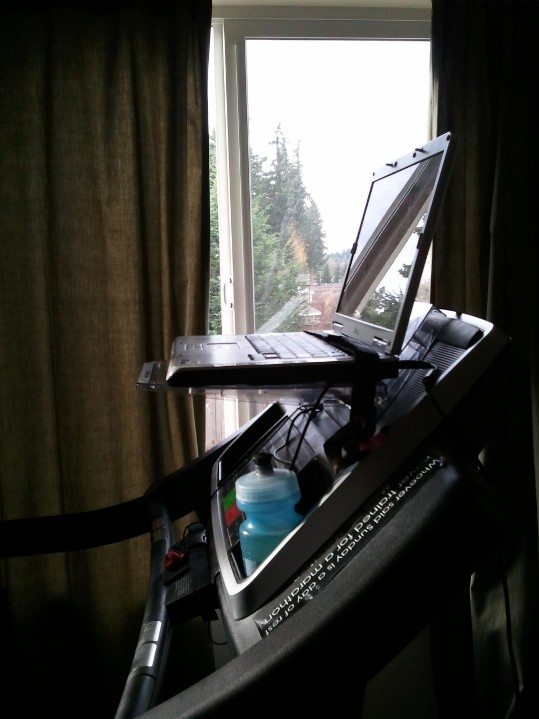 If you said blogging while on the treadmill…then you were correct!
I got this little contraption for Mr. T's birthday, but I'm…um…borrowing it. New rule: If I'm blogging, I must be on the treadmill.
Incidentally, I'm also Christmas shopping while on here.
Yesterday, I went on a real outdoor run with Mel (Tall Mom on the Run) during our lunch hour. It was so fun and 4.25 FLEW by with her. I'm so spoiled with running buddies.
In fact, I did my first ever Turkey Trot last week with Zoë (Run, Zoë, Run) and Karla (Running on Eagles Wings). THEN, the very next day, I met Mel and Karla for another run!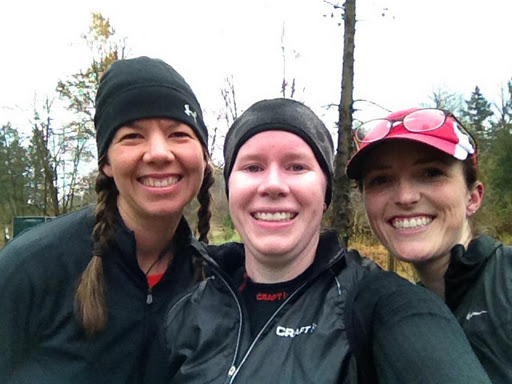 Me, Karla and Zoë after 5.1 miles on Turkey Day!
Me, Karla and Mel on our Black Friday 5-Miler
(I like the sound of that — maybe a real "race" next year?)
THEN, the next day Karla came over to take my family's Christmas card picture! I love this one of T Junior. It cracks me up.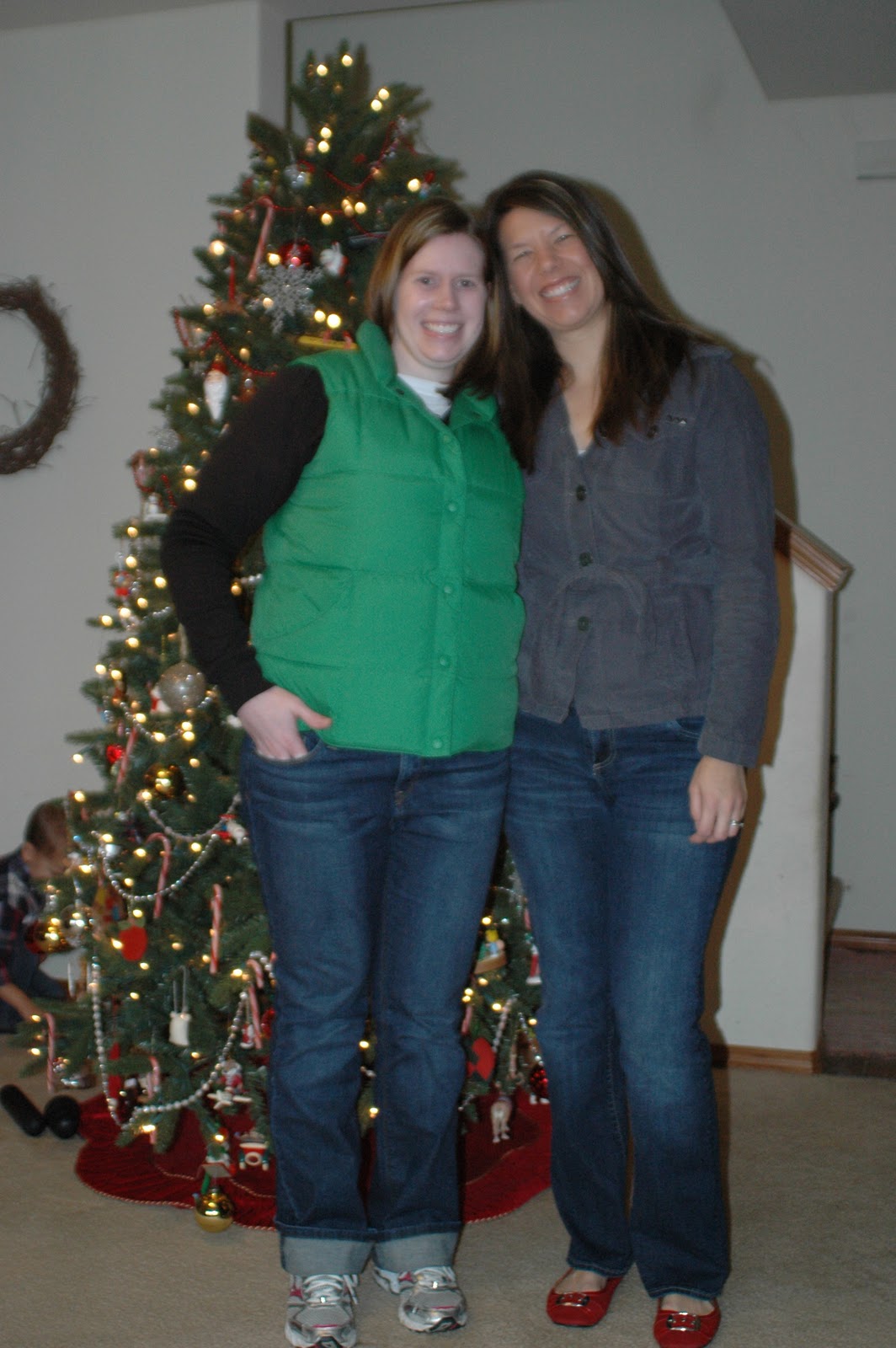 Karla and me in front of our tree.
See? Spoiled!
And, I hit 500 Facebook friends on my Mom vs. Marathon page. If you're not a friend on there already, go click "like" HERE, then comment on my status update about reaching 500 for a chance to win some Nuun!
Okay, I should've put on deoderant for this post. Better take care of that and then get back to Christmas shopping.
PS: Good luck to everyone racing this weekend, especially the Vegas Rock N Rollers and my HTC buddy at CIM (PARTY ROCK IT, GIRL)!