My first day of Sub-2 Half Training began today. Four miles. How fitting! (Technically, 4.2 miles  but who's counting? Oh. Me!)
Great run even though I kept going too fast and had to keep reeling myself in (9:03 avg pace). But it is sunny out and wasn't too hot (yet) so I think I was just excited. I could even see Mt. Rainier. We don't always get to see it with the kind of weather we have here. Actually, T Junior saw the mountain other day and told me why we don't normally see it: "The rain squishes it down." No rain today!
Happy
Fourth of July
everyone!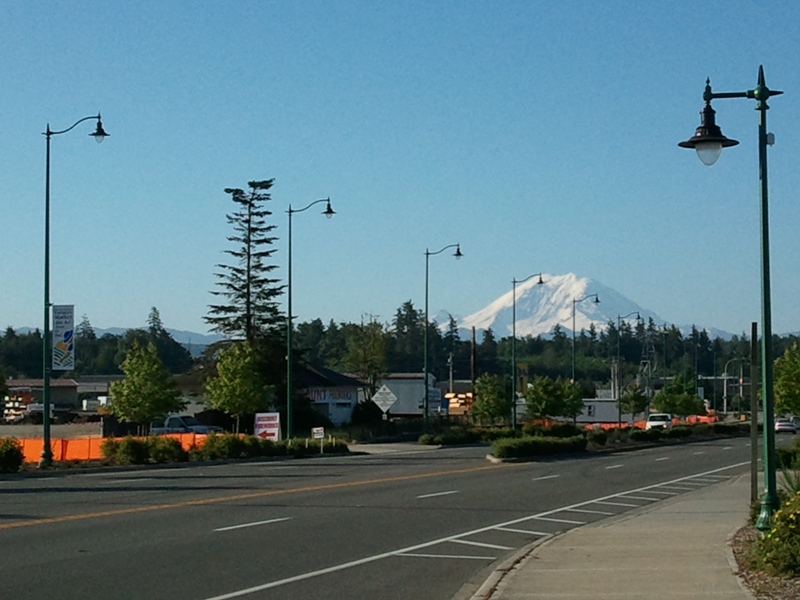 On my run this morning: Mt. Rainier. It's going to be a beautiful day!