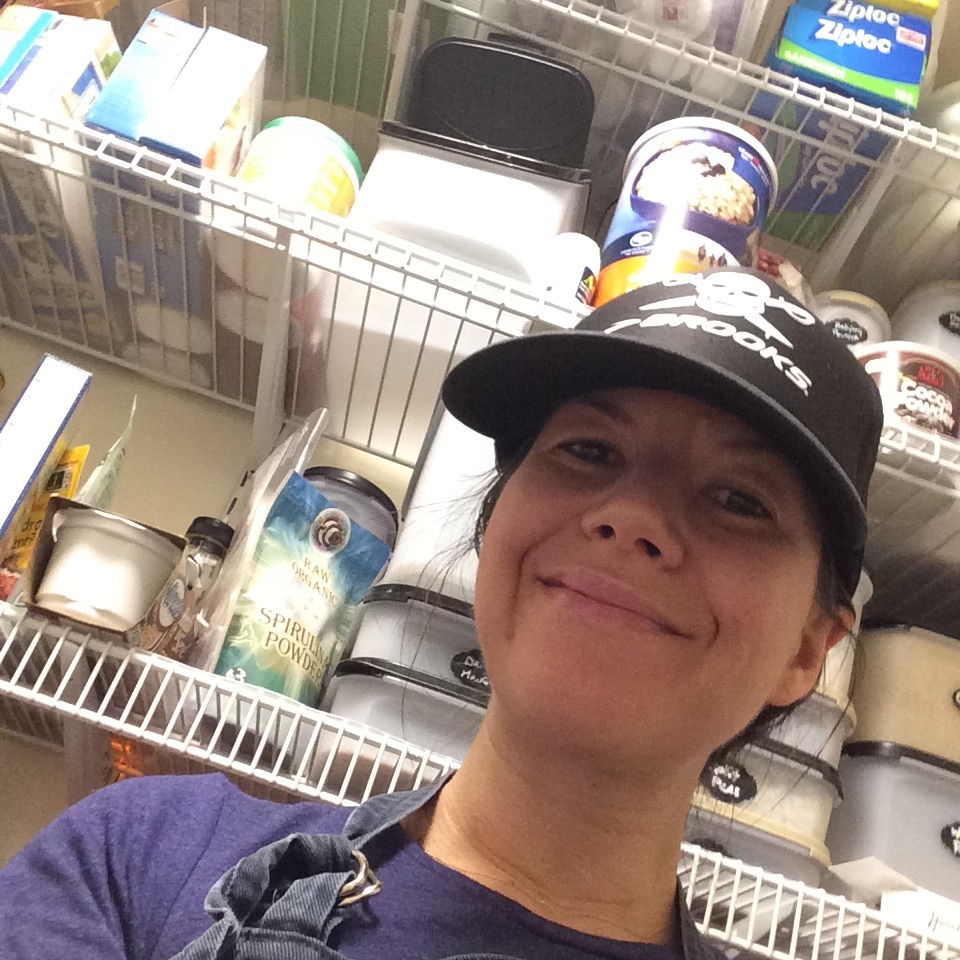 I don't talk a lot about nutrition here because a) I'm not a nutritionist, and b) just when I think I have it figured out, I don't.
But Point B is actually a good one (sometimes I am sort of smart!) because, from what I've learned through experience and lots of reading on the subject, nobody has it figured out completely. That's because our bodies and our hormones are constantly changing and adjusting to our environments, and that includes the foods we eat and the type of exercise we do. This becomes increasingly clear as we age (you guys, I'm gonna be 40 this year).
Point B is also why I am super wary of one-size-fits-all "weight loss" programs like Weight Watchers. (Read this awesome explanation of why Oprah is doing Weight Watchers here—it's not why you think. Thanks to my friend Marsha for sharing it.) I did Weight Watchers several times (before I knew better pre-2009) and each time I would lose and then gain it all back.
These types of programs don't work for long-term fat loss and body change. Why? I've got a couple good links for you to check out at the end…stay with me here…
Our bodies are all so different. Okay, duh, we all look different. But did you know our insides are different, too? We all have different hormonal make-ups. The way our bodies use food is unique to each of us.
I could follow Weight Watchers and eat based on their points (or whatever they're doing now), and still be eating foods that my body stores as fat. For me, sugar (even in the form of healthy foods like starchy potatoes and brown rice, etc.) is stored mostly as fat. But that's just me. Your body is different.
And don't take my word for it because…well, see Point A. Here are a couple not-too-long articles to read if you have been struggling with nutrition and weight or fat loss.
Naturopathic doctor and fat loss expert Jade Teta writes about it in an article called, simply: How to Reduce Belly Fat. I have read this many times, yet I always forget. This is an area of my body I struggle with quite a bit. While I don't have a really big belly, it's actually not a good size for my frame, and by that I mean it's an unhealthy size. Story fat around the organs in your mid-section can be dangerous. But that's a post for another time. Here's an excerpt from Dr. Teta's article:
"The single biggest influence over the levels of insulin in your body comes from the amount of starchy and sweet foods you eat. The biggest influence over cortisol has to do with stress levels which are probably most directly related to sleep quantity and quality." source
Another great article by Dr. Teta is this one about Health Foods vs. Fat Loss Foods. It makes a great point, so check it out here: 10 Healthiest Fat Loss Foods. Here's an excerpt:
"Healthy eating has to do with vitamin amounts, mineral concentrations, essential fat content, fiber, and phytonutrient levels. There are plenty of foods that have great nutrient profiles that are not going to help most people lose fat. These include whole grains, nuts/seeds, avocados, olives, and high fat dairy foods to name a few." source
Both articles have helped me get back on track this week after near-constant sugar cravings last week. I hope they help you, too. 🙂