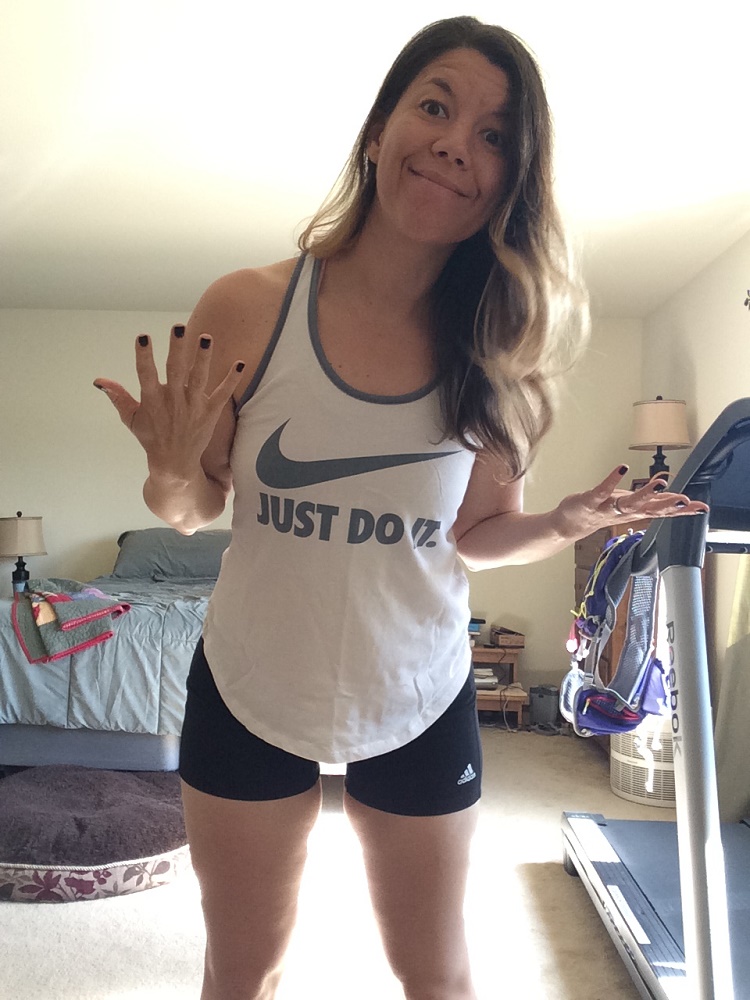 What is wrong with meeeeee?!
For the past few months, I've been feeling like absolute crap. First, I thought it was a nutrition problem. Then, I thought it was a cortisol problem. Then I thought it was a thyroid problem.
I finally know!
Turns out it was an iron problem. Iron-deficient anemia! Yeah, I was pretty excited to find out I'm anemic.
I had bloodwork done by my naturopath and my endocrinologist in the past few weeks. My naturopath (luckily) tested my Ferritin and my Red Blood Cell counts, and both were under the acceptable range. My Ferritin was very low. Naturally, the first thing I did is look up the symptoms of iron-deficient anemia. Here they are from the Mayo Clinic:
Extreme fatigue – check
Pale skin – well, I live in the Pacific Northwest, so…
Weakness – check
Shortness of breath – when I would try to exercise, yes
Chest pain – luckily, no
Frequent infections – luckily,
Headache – check
Dizziness and lightheadedness – check
Cold hands and feet – always
Inflammation and soreness of your tongue – I don't think so
Brittle nails – not sure because I always paint them
Fast heartbeat – sometimes when I try to go to sleep at night
Unusual cravings (pica) – no, thankfully
Poor appetite – nah
Restless leg syndrome – no
So, I don't have all the symptoms, but there are enough…uh, not to mention the blood tests. The thing is, the symptoms of anemia are similar to other problems, such as those related to the thyroid, adrenal fatigue, overtraining, etc. But I was not overtraining because I was just doing three 20-minute workouts per week, which was super annoying. I love to workout.
I'm two days into taking an iron supplement. I'm taking this one called Easy Iron. Warning: Do not start taking iron without talking to your doctor and getting your bloodwork done. Taking iron when you don't need it, can be fatal.
Maybe it's all in my head, but I am feeling better already. I feel like my sleep has been better quality sleep. When I wake up, I actually feel like I slept. So that's nice.
It could also be from the gluten-free diet my doctors (both the naturopath and the endo) suggested I be on. Or maybe it's from getting more sleep.
Yeah, I've been getting more sleep thanks to being unemployed. (ICYMI, I was laid off a couple of weeks ago.) I'm getting about 8 hours every night! (Plus, my hubs got us this Cool Mist Air Humidifier that also has an oil diffuser which makes our room more soothing. We use this Good Night essential oil which is a calming blend of chamomile and lavender, and some other good stuff.)
I haven't been running because I simply didn't have the energy. I thought it was causing me to feel bad, but it wasn't the running. It was probably just exercise in general, plus my heavy periods, plus not eating enough iron-rich foods.
I'm so happy I finally know what had me feeling so bad. Is that weird? At least, I know I can correct it and get back to pumping iron and kicking butt out on the trails!
PS: If you're not feeling right, go get yoself checked out!