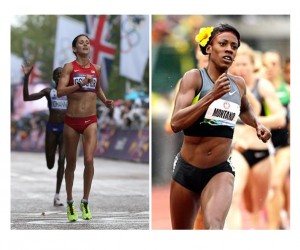 Do you feel like in a running world of Kara Gouchers, are you an Alysia Montaño?
What I mean is, do you like running shorter distances, but feel like you aren't running enough because everyone's all "which marathon should I do next?" or "signed up for my next 50-miler!" or "got my 14-mile run in by 7 a.m."?
(Okay, obvs Alysia runs a ton, but she's an 800-meter runner. She races shorter…and faster!)
I'm totally an Alysia these days, except without her cute flower, or her speed, or her abs. But good news! A study by the Mayo Clinic found that just 50 minutes of running a week–A WEEK!–has health benefits, such as reducing your chance of having a stroke, arthritis, diabetes, high cholesterol and blood pressure, and even some cancers, according to this article from Huff Post.
That's like a mile or two five times a week. That's it!
I've totally been getting less than 3 miles a week, though. (Sometimes less than that.) Like, so far this week, I've run about a mile…today…while I was doing sprints while watching Real Housewives of Beverly Hills.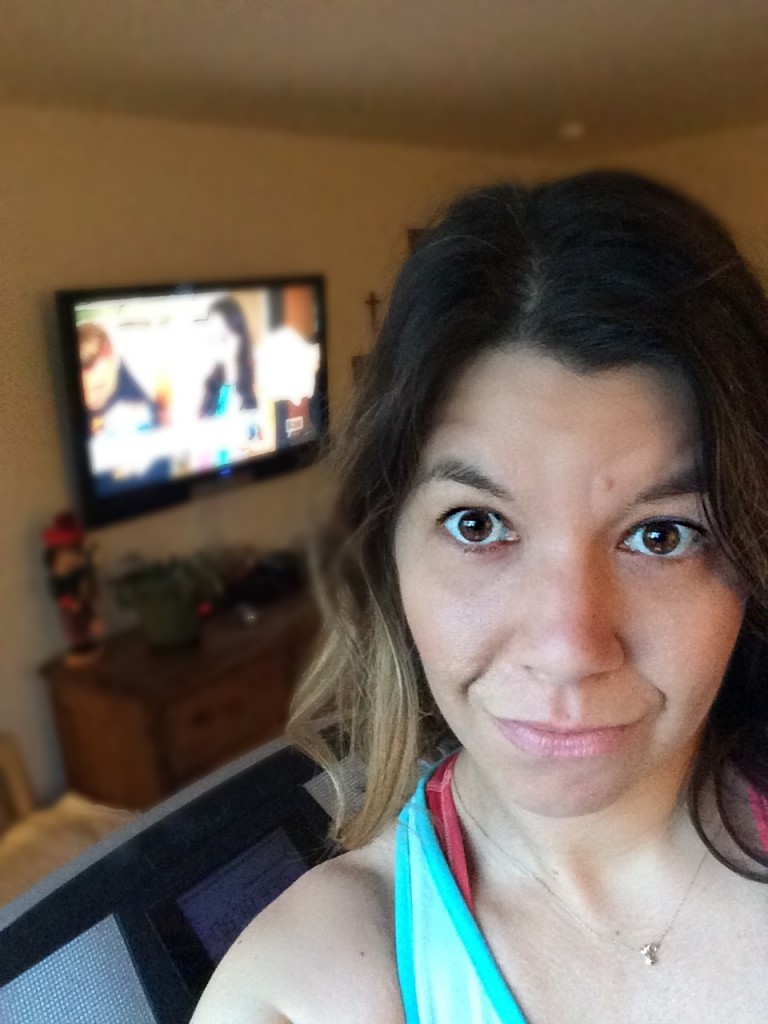 By. The. Freaking. Way. RHOBH fans, SHOW YOURSELVES because I've discovered a new podcast you will love. Bitch Sesh is a Real Housewives breakdown podcast hosted by Casey Wilson and Danielle Schneider, and I love it for all its stupid-girly-silly-sarcasticness. I'd abandoned Real Housewives because I just didn't have anyone to enjoy it with (I work with a bunch of dudes). Now I have a reason to watch again. My favorite Real Housewives was New Jersey. Is that one even still on or are too many of them in jail?
Okay, back to running. So, I have a new goal. Just try to get 50 minutes a week. That's it. I think I can do it. What about you?