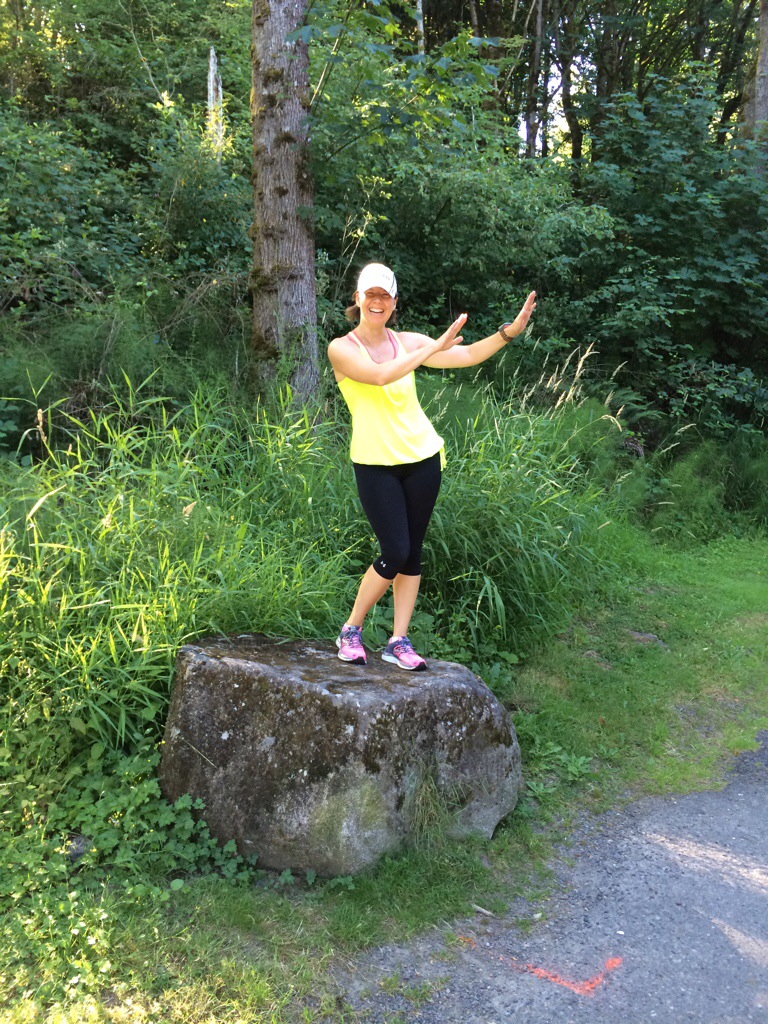 This weekend was great. But it didn't start out that way.
My minivan broke down Thursday morning on the way to work. Luckily, I turned around and went to the shop. Unluckily, I learned I wouldn't get it back till Friday afternoon, and the fix was going to be expensive.
Bad enough, but also I'd planned to drive down to Tacoma and run the Point Defiance trails with Tiffany and Kim (of Just Trying is for Little Girls), who happened to be in the area for her daughter's basketball tournament. Now I had no vehicle.
Because she is awesome, Kim came to me instead. And, though we didn't get to run the pretty trails at Point D, we did get to run the Soos Creek Trail, where I'd run many times with Zoë before she moved to the city.
Since Kim and I were running the See Jane Run 5K in Seattle on Sunday, we took it easy for 3 miles on the paved trail that winds through a greenbelt area in Kent, Wash. It's not dirt, but the views are pretty enough.
It has a quiet creek, majestic views of Mount Rainier, hills and curves, and most of the trail is shaded with a cool tree canopy—all things I'd either forgotten about or taken for granted before Friday's run with Kim. It was new to her and so it felt new to me again.
Soos Creek Trail Run
The running was as easy as the conversation. In fact, one trail-walker exclaimed, "You can run and talk?!" Isn't that the best thing about running?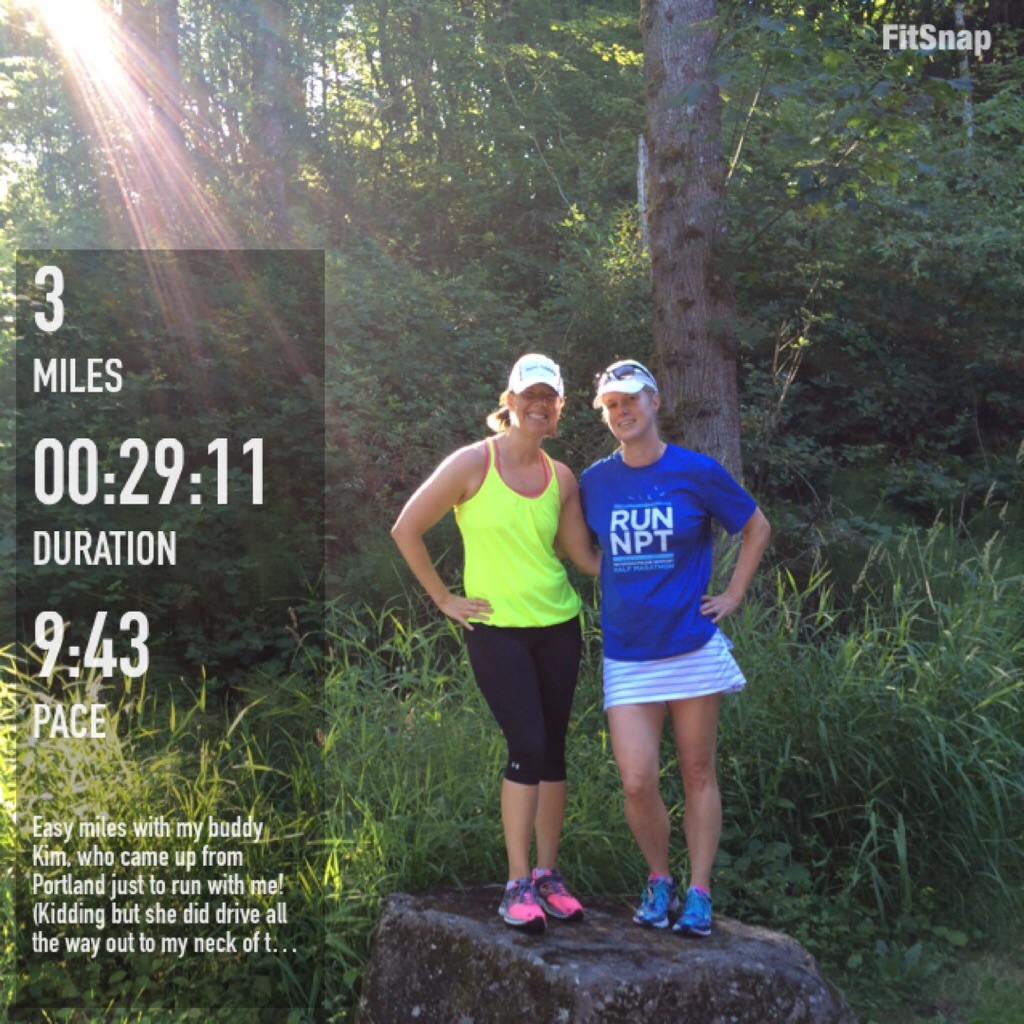 Afterward, Kim bought me coffee at Starbucks, and we chatted the morning away before she had to head to her daughter's basketball game. She dropped me off at my house and the shop called to tell me that my car was ready to pick up…and that it'd be 533 dollars.
Once I got my car back, I started thinking about Point Defiance again because I'm obsessed with trails right now.
Point Defiance Trail Run
So…Tiffany had purchased tickets for a whole group of us to go to a Seattle Sounders soccer game on Sunday night, and I wanted to grab our tix from her early. I also still wanted to run Point D with her. I just love those trails and we always have great conversation out there.
Even though I knew it wasn't the smartest idea to run the day before a 5K race, on Saturday morning, I drove to Tiffany's. It was already warm (for Seattle) at 10:30 or so, and it was going to be a hot day—in the 90s.
Luckily, trails are usually under the trees and it wasn't too hot to run pretty comfortably. Me, Tiff and her husband, Will, got in almost 4 miles.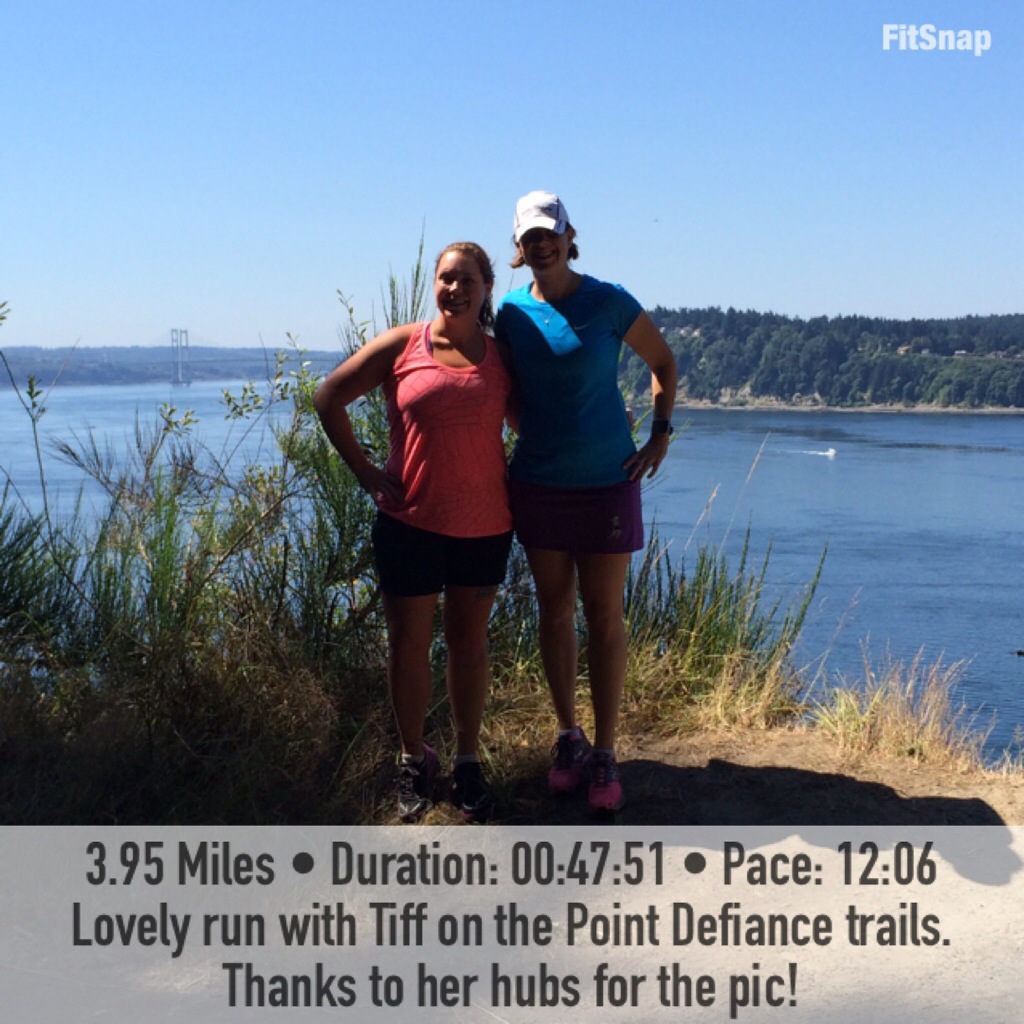 Recently, I decided I didn't care if I wasn't "supposed" to run the day before a race. Or if I'm not "supposed" to run every day. I just want to run when I want to run, and since I have been putting in the time for strength work, I've noticed I CAN run more than 3 times per week.
But I need to make sure that most of those runs are easier. I've been running easy more, and maybe having one or two days faster. It's great. I just want to run and have fun!
And that's what I intended to do during the See Jane Run 5K on Sunday, too. Run (fast) and have fun. Stay tuned for the race report tomorrow.