THIS race is in three weeks. And we just got our start time. Tricia (AKA Major Miles from Endurance Isn't Only Physical) will start off Team Nuun Platuun at 12:30 p.m. on Friday, August 26.
I am running Leg 4, which is moderate difficulty and looks like this:

Leg 16, which is (SUPER) easy and looks like this:
And Leg 28, which is also easy and looks like this:

Should I be training for these? Tricia is doing downhill repeats because she has Leg 1 and it looks like this: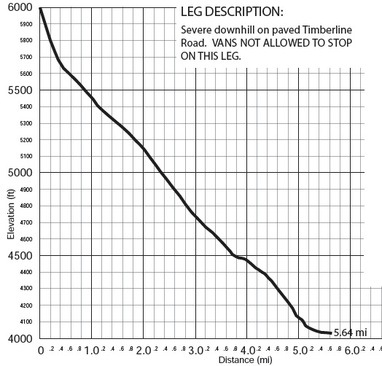 Poor Tricia. But I think I'm going to be OK. I think I can do this. I feel pretty guilty lucky that I got some of the easier legs. But I'm also happy about it since my sub-2-half attempt will be three weeks after Hood to Coast. That will look like this:
In other news, Kim, one of my teammates on Team Nuun Platuun, got selected for an Ambush Makeover on the Today Show! You can watch it HERE. She looks amazing! And don't forget to enter my Nuun giveaway HERE before the end of Sunday. There will be two winners!
I leave you with this:
They can because they think they can.
-Virgil