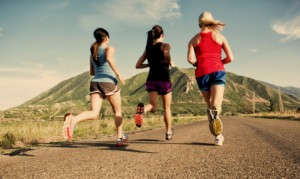 I was asked to offer some tips for first-time marathoners. Being that I've only run one, I still have that "new" marathoner mentality. The fear is still fresh. Ha!
Also, it was my pleasure to help a fellow writer out…since I have been on the "other" side of the story lots of times.
Survival Tips for Your First Marathon
You'll recognize (or discover) some great blogging runners, too!