– Being away from my boys during Hood to Coast. Mr. T and I went to New Orleans last November and T Junior stayed with Grandma and Pappy in Florida. The hardest part was driving away from the house, but once we got on the road, we had a lot of fun, and knew T Junior was in good hands. This time, I'll be on my own without either of my boys. I'm sure they'll have lots of fun man time…you know, going to Hooter's and Fry's Electronics, eating pizza for every meal, playing Xbox and all that guy type stuff. Still scary to be away from them, though.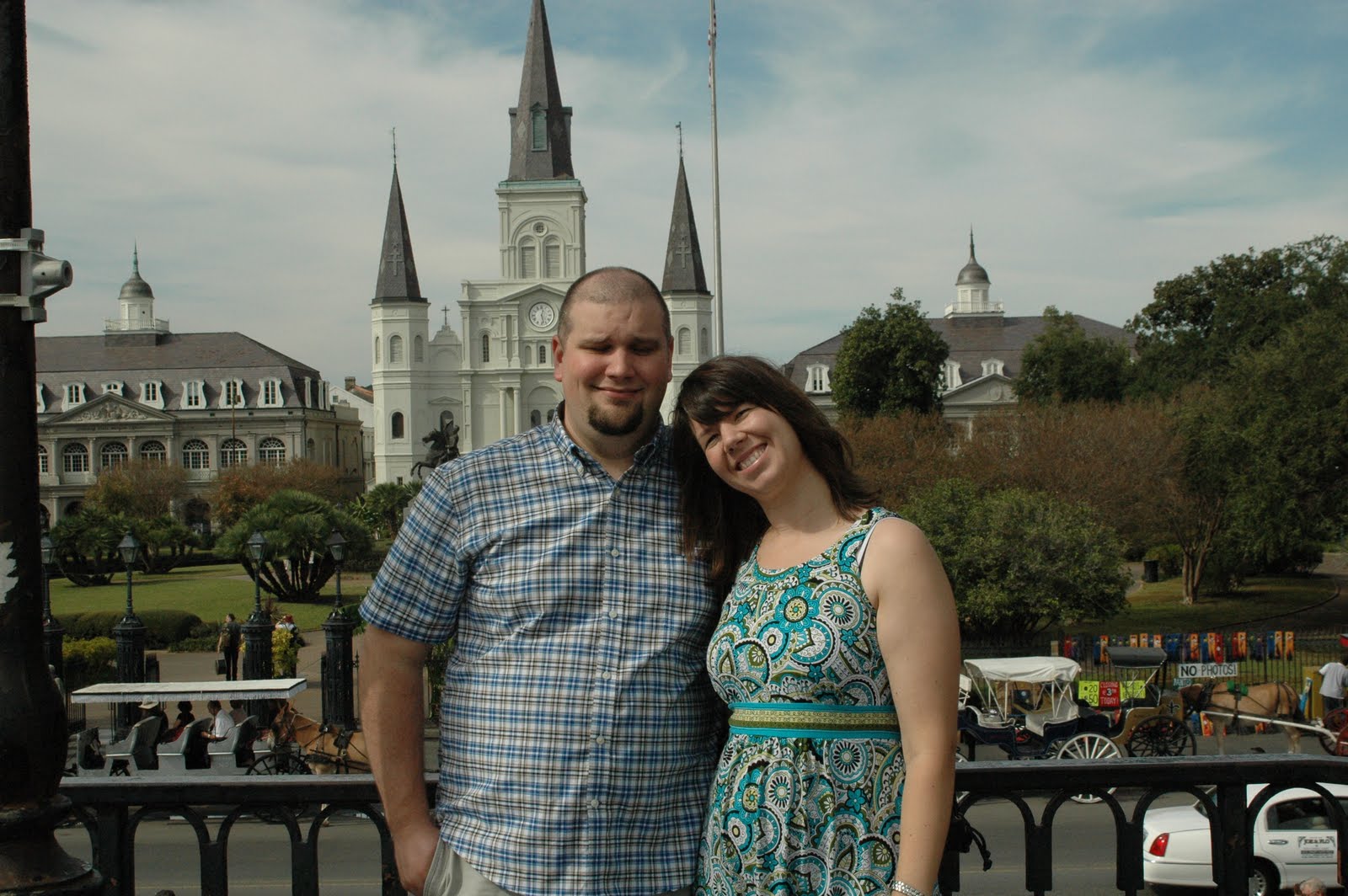 Childless in NOLA: November 2010
Sequim Lavender Festival in June.
– Running in the dark. My second leg of Hood to Coast will be in the dark (1:30ish a.m.). What's getting me through this? That it's only four miles and I'll be done in a little more than half an hour, and the awesome "RUN" glow-in-the-dark BondiBand I'll be sporting (review and giveaway coming next week!). Oh, and the fact that there'll be other people running at that time, too. Right? Right?
– Meeting new people. That's right. I'm pretty outgoing, but there's a certain unknown about meeting new people that scares me. Will they think I'm weird? Will I say something stupid? (Okay, it's pretty much guaranteed I'll do that, but will they forgive me?) All the women running on the Nuun team are pretty awesome, though, so I think I'll be okay!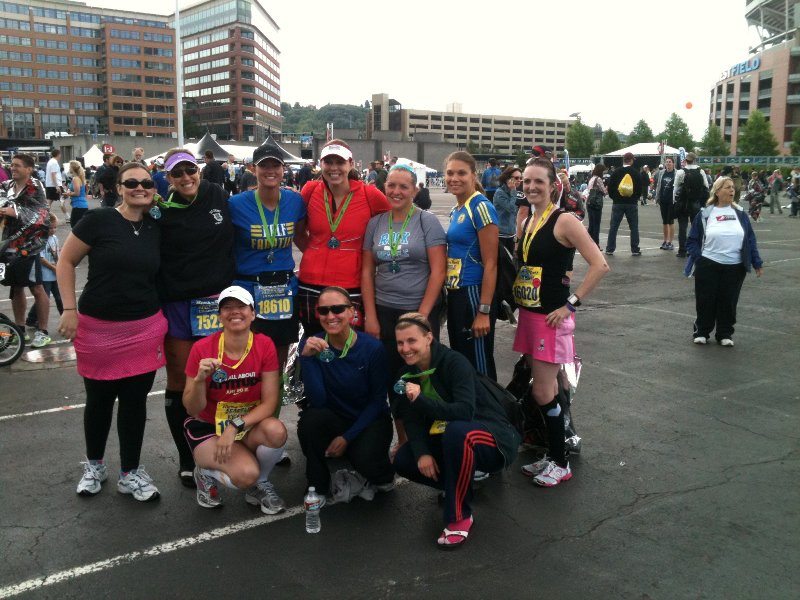 Look at all these awesome people I've met through running!
– Stepping out of the box. This weekend's Hood to Coast relay? Waaaaaaay out of the box. Like not even close to a box. Nope. No boxes around here. Hope you'll follow me on this journey on Twitter: @momvsmarathon and @ministryofnuun. I'll be updating Facebook, too, if I can figure out how to update my page from my phone HERE (http://www.facebook.com/momvsmarathon).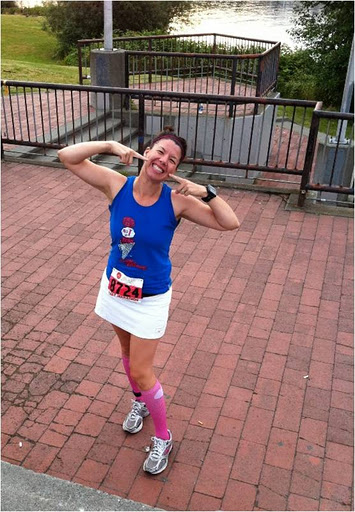 Okay, that's all folks. Next update won't be till Monday or Tuesday of next week. Tomorrow, after work, I will be packing and trying not to FREAK OUT!