On November 17, 2009, I met Tall Mom on the Run for the first time and for a lunchtime workout. I'd only just started running in July, and my first half would be later that month. You can read about my first run with Mel that run HERE or on her blog HERE.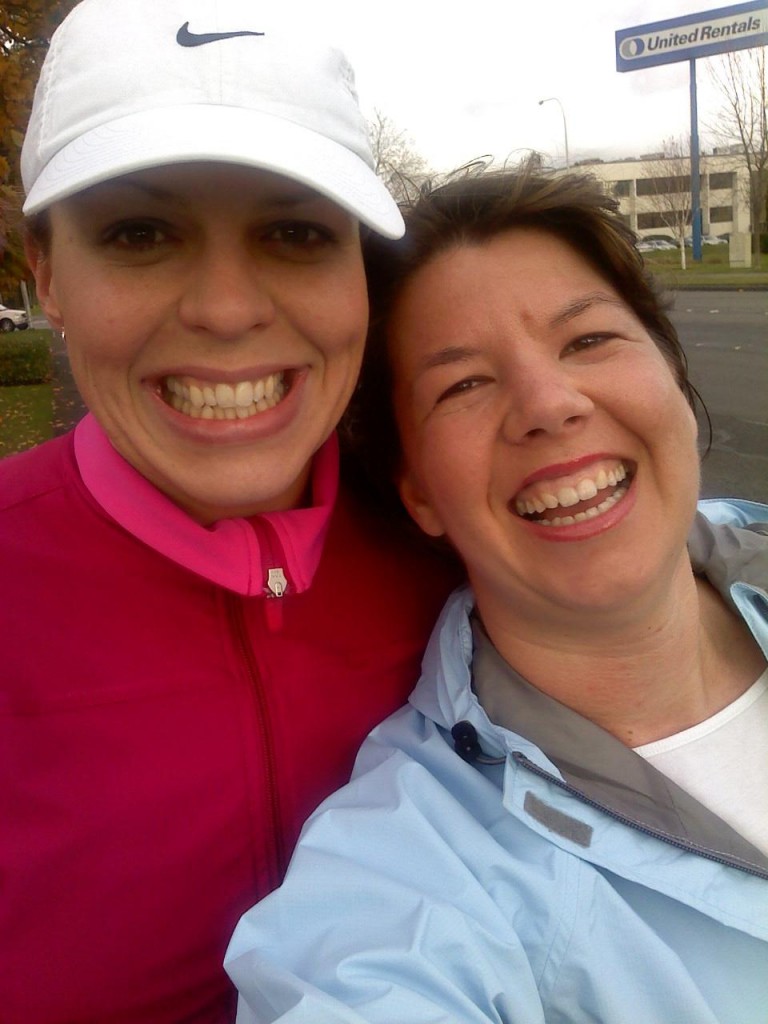 I didn't run at lunch with her for a while after that. She'd made me push myself (I was comfortable with my 11:00-ish pace and we ran around 10:30s), and I was scared to be pushed at that time. I also didn't want to slow her down. I wish I'd been braver. I know she wouldn't have minded an easy run every once in a while. I don't know when I got over myself and we started running at lunch regularly — winter of 2010? Mel, you remember? Since whenever that was we've gotten about 1 lunch run, at least, per week together.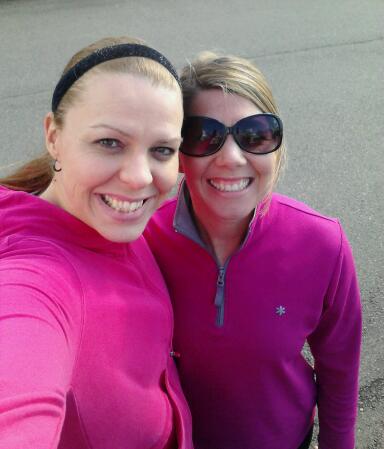 Yesterday, April 4, 2012, was our last lunch run. Mel has taken a new position in her company and is moving offices. I'm excited for her because it means she will be able to have a more balanced life. Sad for me because I will lose my lunch-run buddy. For our last run, Mel took me on a new-to-me route that's a little farther from my office, but that has a hill and a cute trail. As usual we chatted away, only stopping so I could remove my top layer — I got hot! There was sun! And to take some more photos because that's how bloggers roll.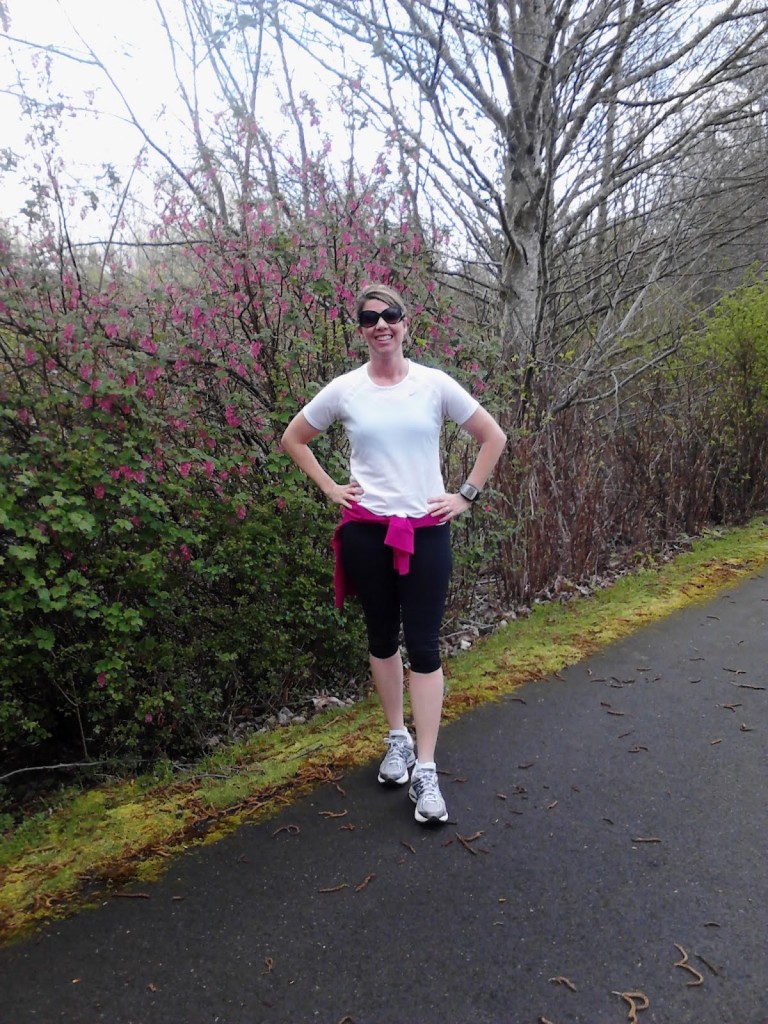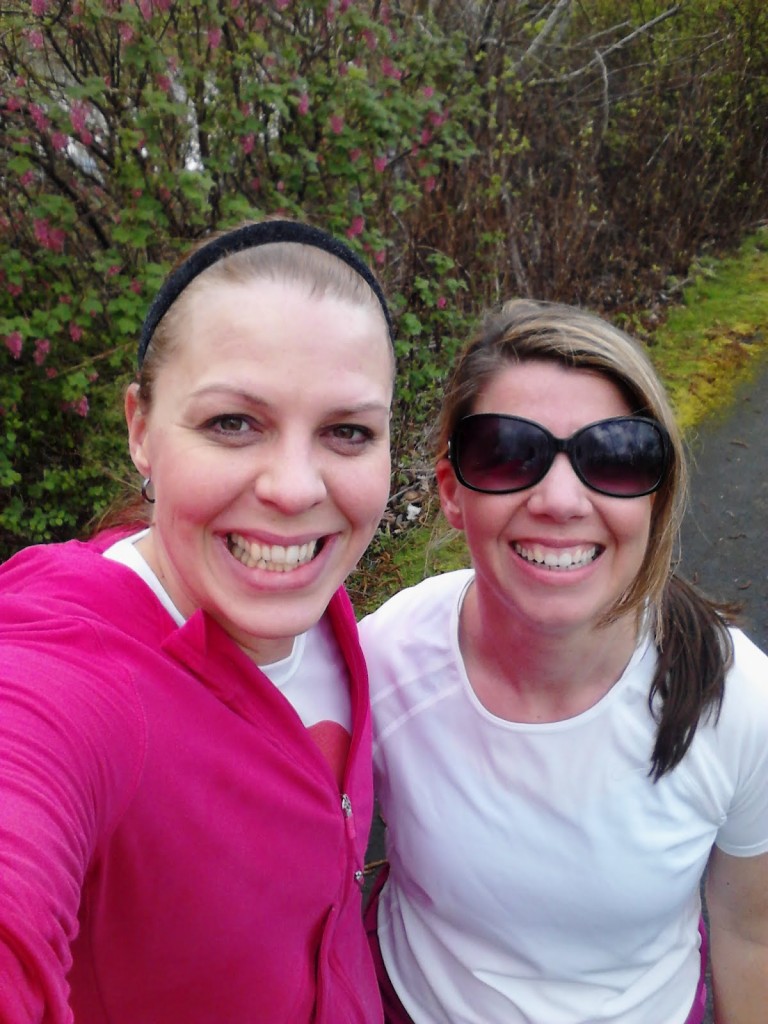 Even though it was our last lunch run, we didn't let it get us down and I returned to work feeling refreshed — even though I didn't smell like it. That's the think with these lunch runs with Mel. I always return to work with a smile on my face. I always feel better than I did before. Running with her is like my secret drug. Sometimes it just gets me through the rest of the day (even though I only work 3 days a week — don't hate me). I know it won't be our last run together, though, which is why I didn't feel sad about it yesterday. But I did cry when I read her post today.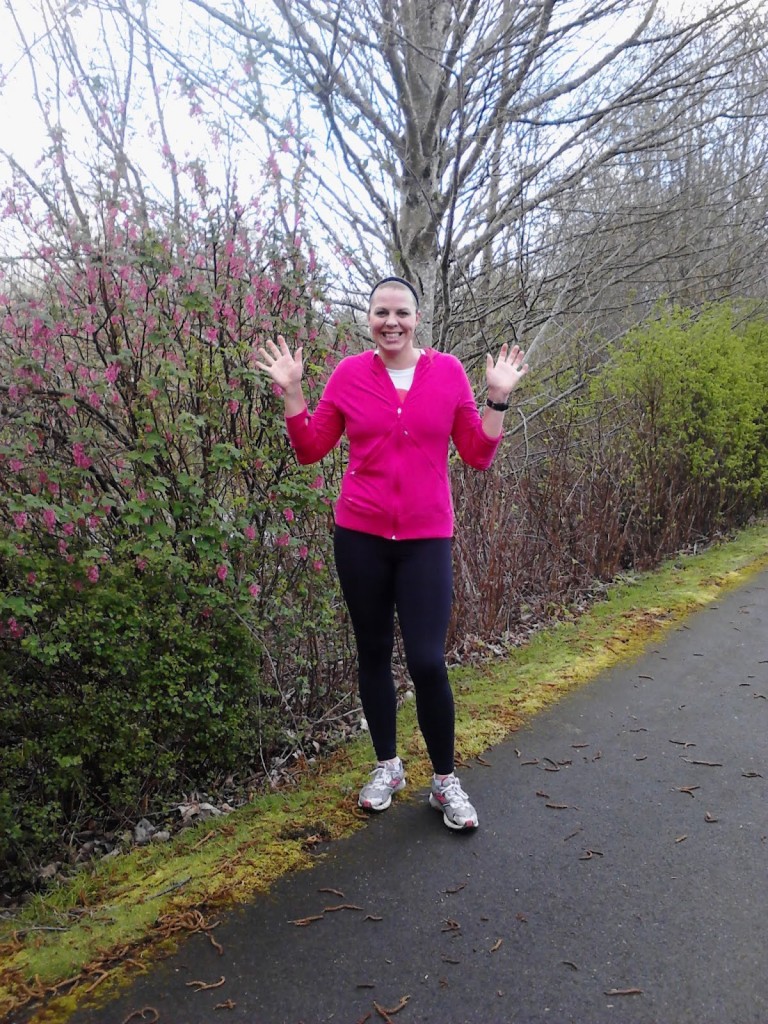 Mel said our run yesterday marked the end of an era, and I have to agree. What are the chances two running bloggers would work just over a mile away from each other? I doubt I will ever find that again. But that's okay. Mel has been an inspiration, and has taught me so many things about running, blogging, and even life! I think I can solo from here. Well, just on my lunch runs.
Goodbye, my tall running friend! Good luck in your new position! See you on the weekends!