I finally got my marathon!
4:42:51
It was great. Tough, but great and I can't wait to do another one…okay, gonna take a break from marathon training for a while, but I know I'll do another one.
What an incredible experience! A little sad it is over. Did NOT expect to feel like that.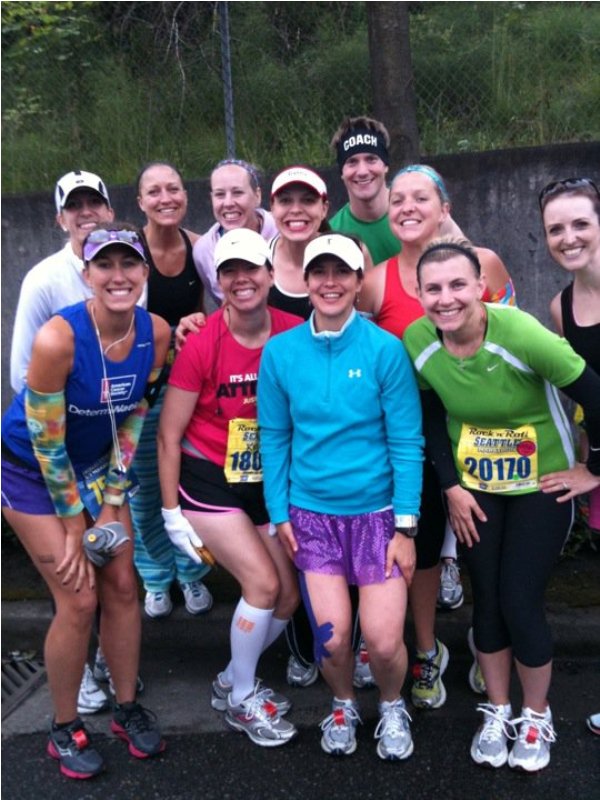 Right before the race! So exciting! I was jittery!
Back row: Jess (in black tank), Blonde Mom, Mel, Jesse,  Diana and Zoe.
Front: Amanda, Me, Alma and Jill.
Thanks to Amanda for the pic!
Of course, a full recap+ to come soon. Thanks so much for all the lovely comments and wishes!