Let's get the blog business out of the way:
1. Pretty please, if you have not updated your blogroll or Reader with my new Web address, please take a second to do so now. The old blogspot one will not update — so it may be sitting stagnant on your blogroll. My NEW address is https://habitpoweredliving.com. Thank you so much for your continued comments and encouragement.
2. I had to turn comment moderation on. I've been getting a lot of spammy comments lately. All comments will be held for approval.
Okay, now on to the running stuff: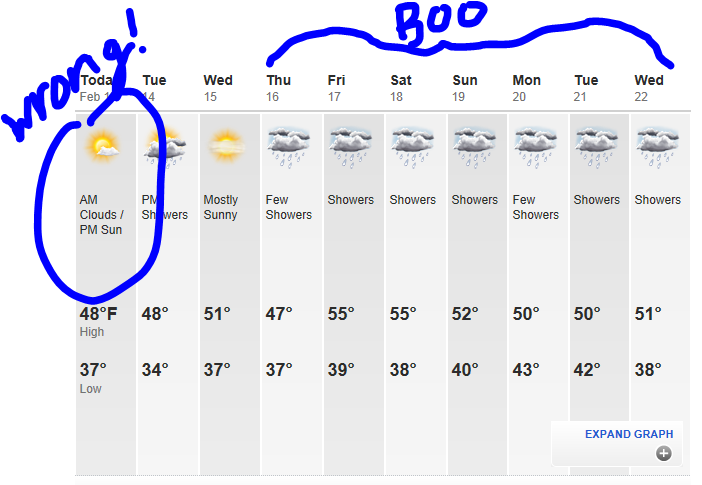 I'm going to switch things up a bit this week, I think. My tempo runs are longer than my track repeats, so I'm going to swap their days. Not looking like there will be many days without rain for bike riding this week. I am in need of an indoor trainer (but I don't want to pay for a brand new one).
Monday
Tempo (looking like in the rain today)
1 mile warm up
2 miles at Short Tempo pace (8:13)
1 mile easy
2 miles at Short Tempo pace (8:13)
1 mile cool down
Tuesday
Swim and strength
Wednesday
Track repeats (won't be at a track, though, it'll be on my lunch hour)
6×800's (3:42 — a 7:24 pace) I'm tired just writing this.
Thursday
Strength (and mentally exhausting obedience class with Bennie)
Friday
Swim and strength
Saturday
7 miles at Long Tempo (8:43) pace
Sunday
Swim? Jillian video? And strength
One month till the 5K PR attempt! What are you working on this week?