How was your Mother's Day?
I found out my son thinks I'm as smart as God. So, I have that going for me. Which is nice.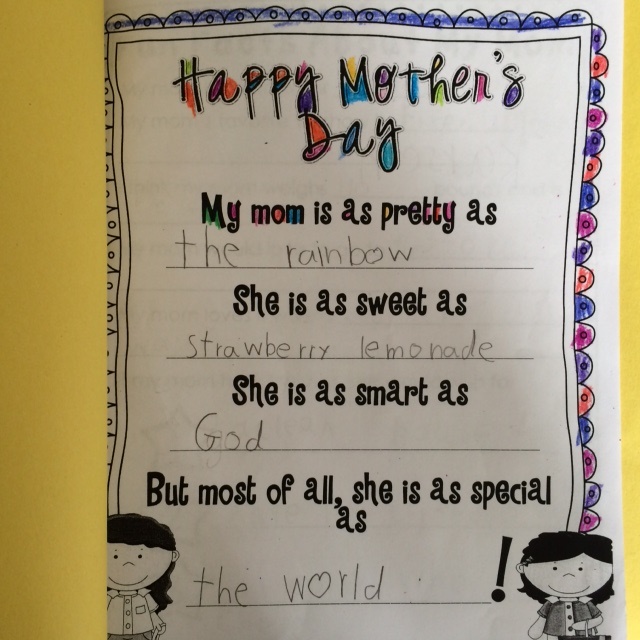 Also nice: Monday is a non-running day. So, my very first day of marathon training, I will not be running. I love this plan!
Speaking of not running, I took Friday and Saturday off. Friday, I did log a couple of miles of walking, including some hill walking, on the treadmill. And Saturday, I walked and jogged a little, but only like a mile or so. I was still so sore from that elliptical session on Wednesday.
Next time I better check myself before I wreck myself.
That elliptical, BTW, wasn't your average elliptical. The gym has two of these different ellipticals that you can do more than just the normal elliptical on them. (How many times can I say elliptical in a sentence?) On this type, you can do stair climbing or mimic sprinting and striding. Anyway, ouch.
It's very nice to have my home treadmill back! The Sears guy came out, adjusted the belt (which I'd screwed up trying to adjust it myself), and lubed it. He said I need to lube it once a month! Uhhhhh…it's been like 5 years since I've had that thing.
Today, Sunday–also known as Mother's Day, I got out for 6 miles. Kind of a run-through of my future long runs on Matt Fitzgerald's 80/20 plan. I did my usual trail by my house and then a loop around the lake. Recovery pace for a warm up, then long run/easy pace, then recovery again. Worked out to an overall pace of about 11:21.
I felt really good and wanted to run faster, probably because of all the resting I've been doing. But I held back. The thing with the 80/20 plan is making 80 percent of your running easy and 20 moderate to intense running.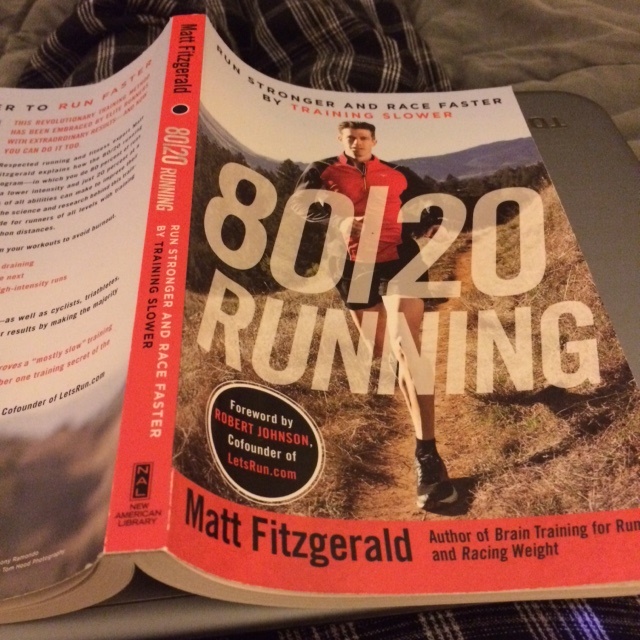 Here's what's up for this week:
Monday: Strength
Tuesday: A run Matt calls "Fast Finish," which includes some easier running that ends with a tempo-type pace
Wednesday: A run Matt calls a "Foundation Run," which is pretty much just all easy running or slower + Strength
Thursday: Another "Foundation Run"
Friday: A run Matt calls "Speed Play," which is easy running (warm up and rest intervals) with some short, speedier reps thrown in
Saturday: "Foundation Run" + Strength
Sunday: Long Run of 6 miles
That's all, people. Hope you had a wonderful day today!