Thursday night, I met some of my running buddies (Jamie, Jill, Mel and Chelsea) for dinner and then we saw MY RUN. Our group was very boisterous in the theater before the show started, but there were only maybe 20 other people in there with us, and one of them we knew (Janna). I don't think they cared. But we were having fun being goofy and taking pictures. Of course we quieted down with the movie started.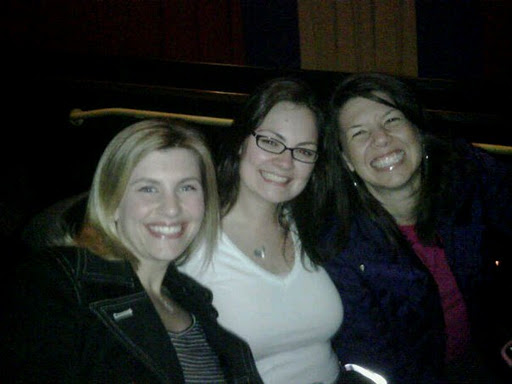 Jill, Chelsea and me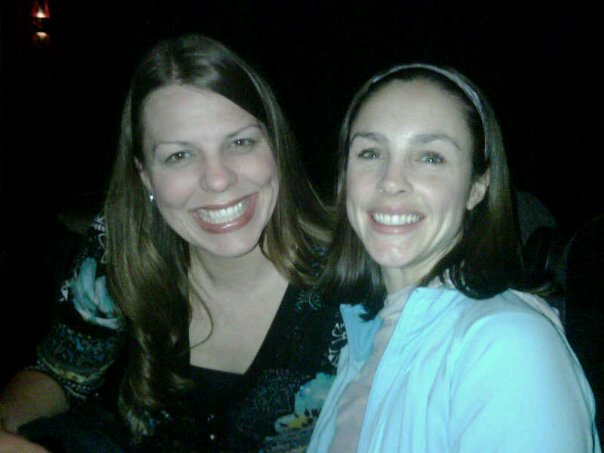 Mel and Jamie
My two cents on MY RUN: The movie was alright. I felt like Terry was obsessed with getting his message out, but it was like he didn't know what his message was — I'm definitely not clear what it was: that single parents have resources? That might be the filmmaker's fault.
Anyway, to me, it seemed like he really just wanted media coverage of himself, an out-of-shape person that decided to run from Minnesota to Atlanta. I don't really think that was the case, but the documentary made it seem that way. The film was definitely inspiring in that he had a dream and a goal, and he did it despite many, many obstacles.
The story was also very moving in some parts (his love for his wife and family definitely came across) and occasionally funny (running gear from the mid-90's was awful). And, of course, I loved all the parts that featured his dog Charlie, a white boxer. While it was interesting, I would agree with Mel's opinion that a dramatized version (studio film) of his story would've been better.
Did you see it? What did you think?