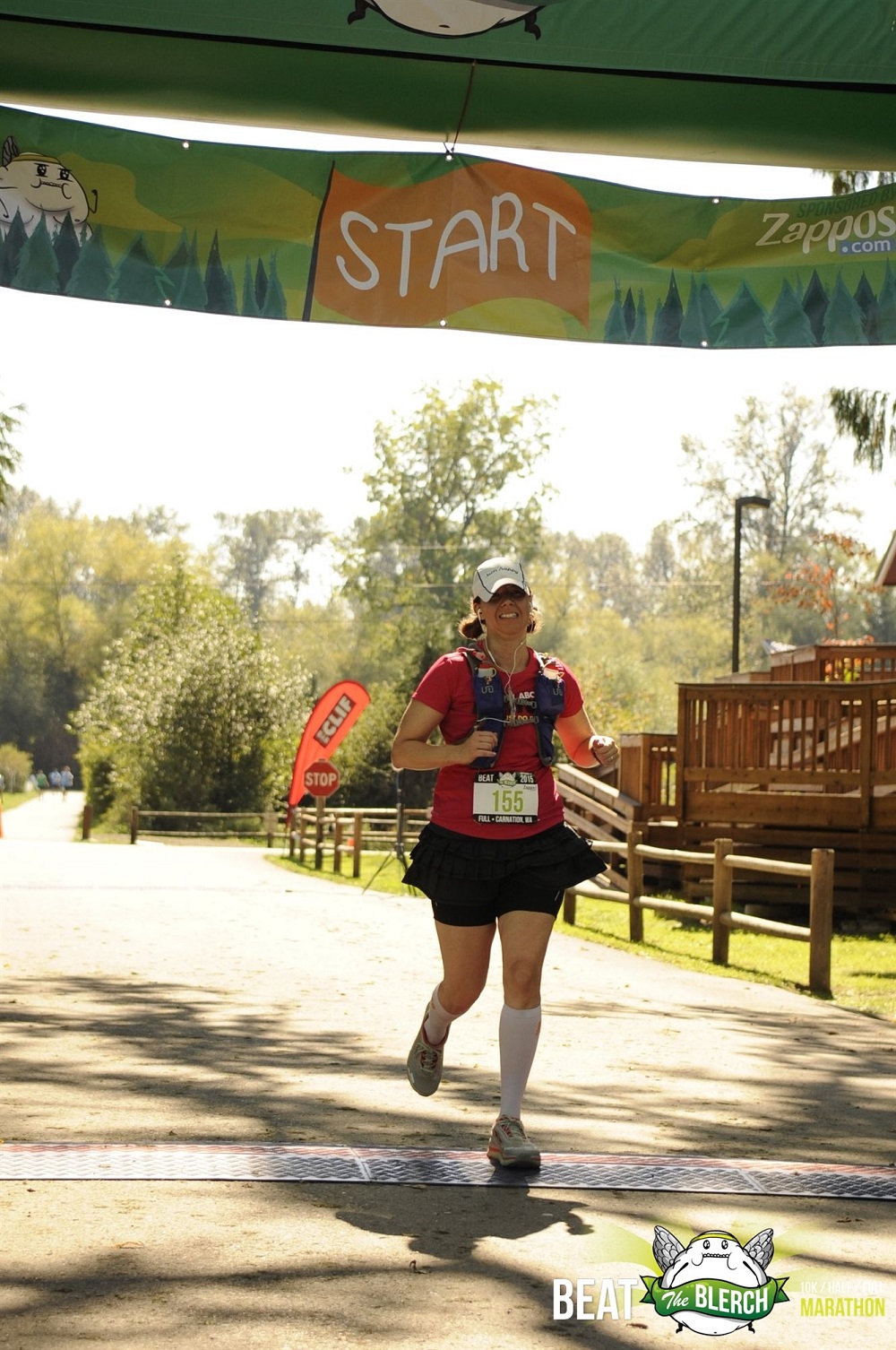 Long distance running is a never-ending pull and push.
I feel it pulling me, but then I push it away…like Elaine Benes.
I don't want to run far. But I also want to.
There's just something about long distance running. I can't quite explain it. When I think about going farther, I long to do it. (Pun totally intended in case you're wondering.)
Even though I've run two marathons, I still don't feel…sure. Did I actually do those? Can I go farther?
Maybe it's curiosity.
But then my rational mind steps in like the police breaking up a high school party: Okay everybody, just put those crazy ideas down. Miss, what are you doing? Thinking about ultras? Let me see your Adventure ID, please. Yep, that's what I thought. Says here you're Injury Prone and Mentally Weak. You're gonna have to come back to reality with me now.
I was watching Boundless (which, by the way, is my favorite TV show since Eco Challenge was canceled–remember Eco Challenge?!). This year, elite ultrarunner Rory Bosio is on Boundless with Spartan champion Hunter MacIntyre, and hosts Simon Donato and Paul "Turbo" Trebilcock. (By the way, the only nickname I ever had was in high school and it was Turbo.)
I just watched the episode where they run a 100-miler across the Atacama Desert in Chile. (You can read about it here on Rory's pacer's blog: Run Kelsie Run.) Here's a clip of the episode:
The episode gave me goosebumps. It looked extremely hard. But there's me laying on my bed, thinking: Can I do it?
Part of me wants to go long. Part of me wants to just haul ass in a shorter race. (I didn't get the name Turbo for nothin'…big fan of going fast.) And part of me wants to stay away from running completely and focus on building a stronger body.
I love all three of those things. But they don't exactly complement each other. Which one do I choose? Do I have to choose? If I don't choose, will I just be spreading myself so thin that I can't do any of them?
During the Atacama 100-miler, Rory got lost around Mile 80. She couldn't find the marker flags in the dark. Later, I couldn't stop thinking about that part of the race. And then it hit me: That is me. I'm wandering around in the dark in the desert with nothing but a flashlight looking for something or somebody to tell me which way to go.
Man, I hope I find my finish line.