There is so much to compile for the Seattle Rock 'N' Roll recaps, it's overwhelming! But they are coming.
Meanwhile, I had a physical therapy appointment today. I feel pretty good. My quads are sore and my PT said my calves are pretty tight. I got assigned hot baths. Oh darn.
And no running till this weekend. I told her I thought I could handle that, and I'm not that addicted, to which she said, "Oh, sure," and mock-rolled her eyes.
I'm guessing she did this because we had this conversation a few minutes earlier:
PT: Okay, what are your pl…
Me: Guess what? I'm doing the Hood to Coast Relay.
PT: Laughter. Silence. When is that?
Me: End of August, oh and I have a half in three weeks.
PT: Okay…*shaking head, writing something*
Me: Oh, and I want to break two hours at a half in September. But that's it.
PT: Oh, that's it.
Luckily, the two physical therapists I have at Pacific Balance in Seattle are amazing. I highly recommend them. They were recommended to me by another runner, who with their help, was able to come back from an injury and run Boston this year.
The first PT (we'll call him PT-Dude) I ever saw there even called me Friday to wish me good luck in the marathon. And the PT I saw today (who specializes in runners and dancers), GETS runners (and probably dancers, too). I'll call her The Running Expert PT. Of course, when I was waiting for my appointment, PT-Dude came over and let me chat his ear off about the marathon.
They're pretty great. I feel very lucky that I have great insurance and the ability to go there.
Where I'm sore: pinky toenails (random!), the big blisters on each of my "freakish" big toes, quads, arches, inner thighs.
Gross foot photo alert!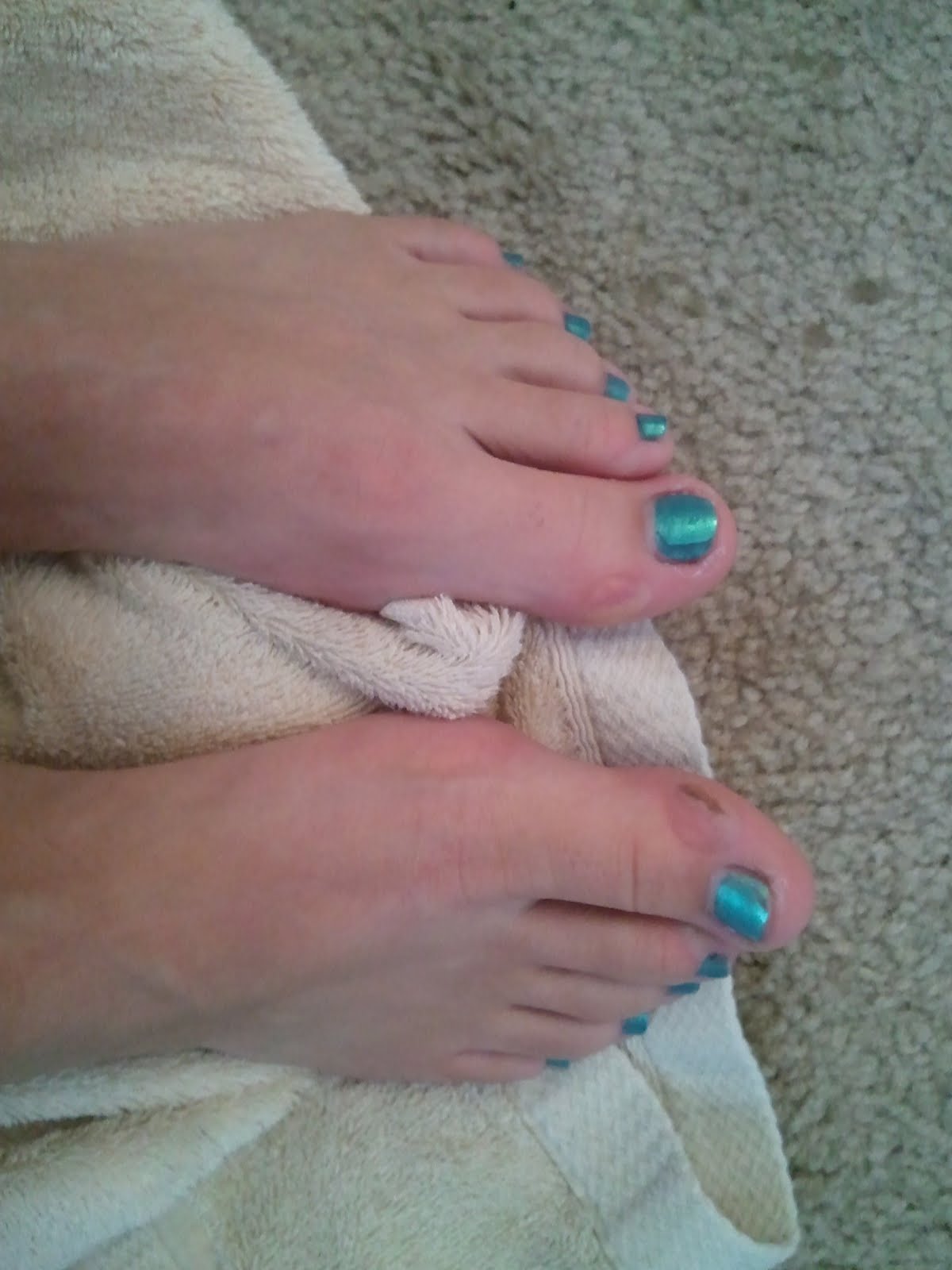 Post-ice bath on Saturday.