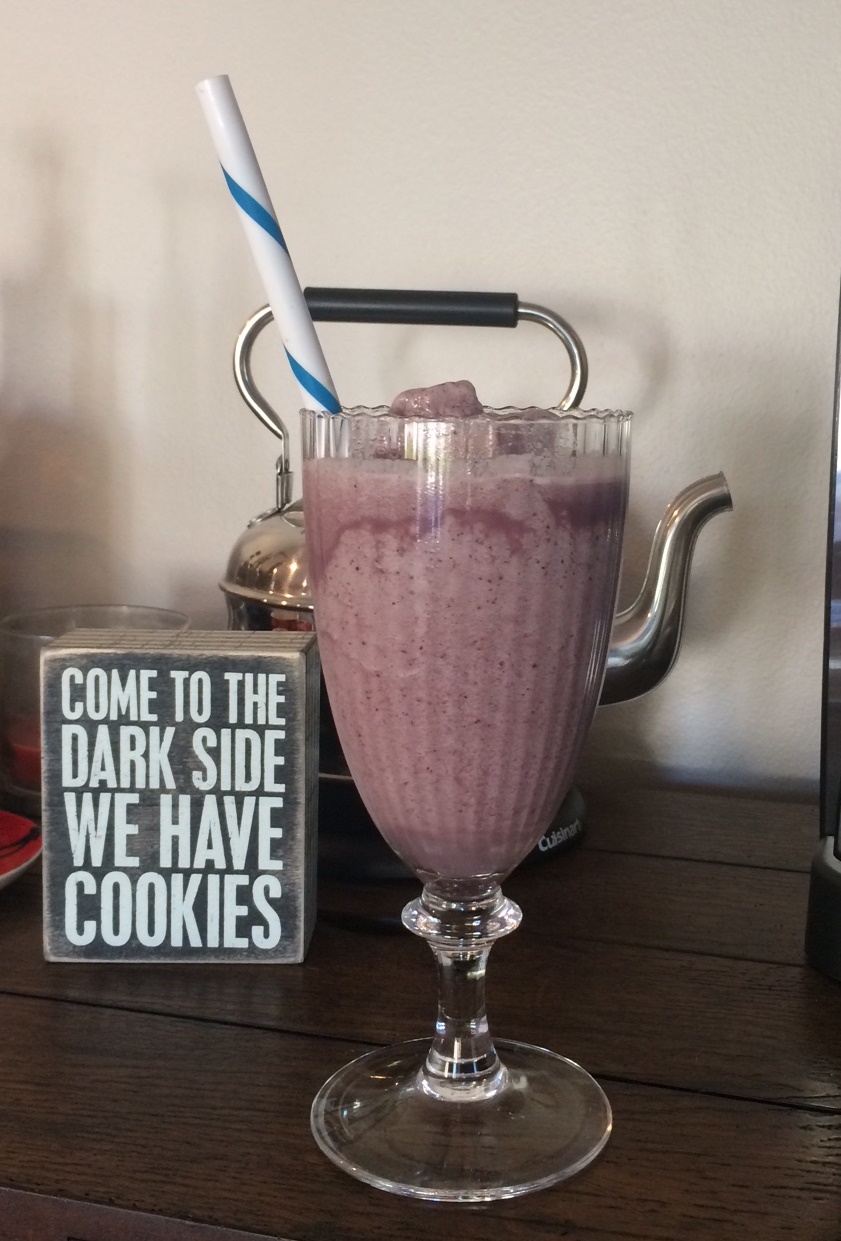 We ran out of  protein powder recently, but I wanted a smoothie! Luckily, I have pastuerized egg whites in my fridge, so I made something up and, guess what? It didn't taste gross. It was actually really good. So, I'm sharing the recipe with you in case you want to try it! (Guys, it tasted like ice cream.)
*We use a BlendTec Professional Series blender — we've made more than 2,000 smoothies in it without any problems with the base (I think we've had it for 3 or 4 years)! We absolutely love it. About a year ago, one of the jars broke and BlendTec replaced it with two jars for free.
We tried a competing blender before we bought the BlendTec and it just didn't blend everything up like it should. This was an investment I'm glad we made because we use our blender almost every single day.