Isn't it the best? I ran with Chelsea of Will Run for Food in her very first half on Sunday. I had so much fun! I also got to meet some fellow bloggers in real life. Good times!
Here are a few photos from See Jane Run Seattle. I'll have a full report later.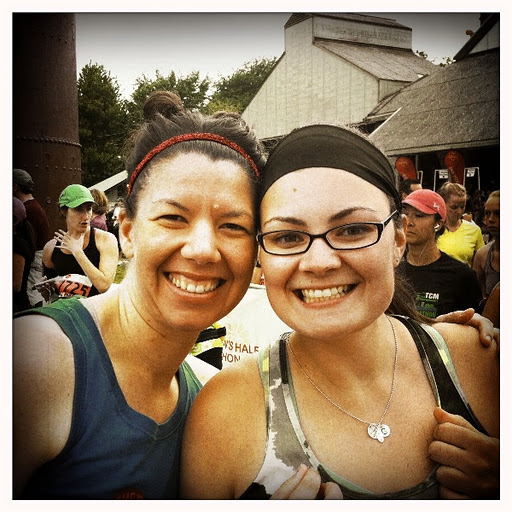 Me and Chelsea pre-race.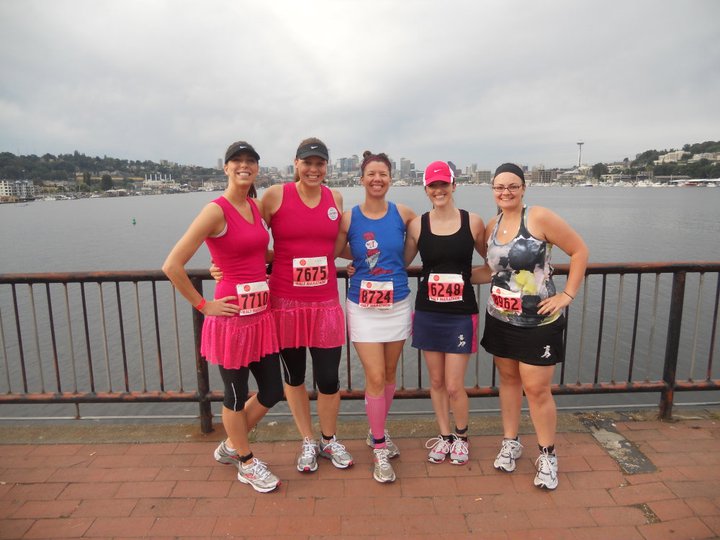 Jayne (Mel's sister — it was her first half, too!), Mel, me, Zoë and Chelsea pre-race.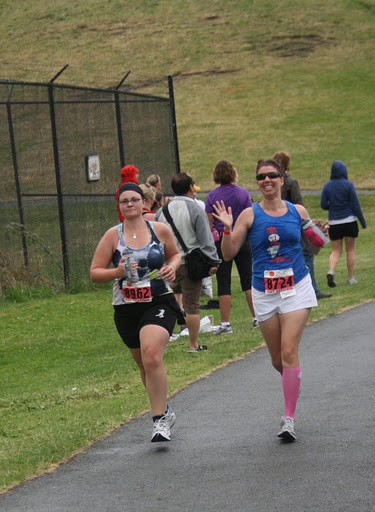 Chelsea and me sprinting to the finish!
Cheers! Chelsea, me, Zo

ë

, Mel and Jayne post-race.