I had such an amazing time today cheering on all my buddies at Mile 3.7. Yeah, it was early on in the race, but I was at the top of the hill and I had a huge cowbell. Seriously. A real one. Not a dinky freebie. A real cowbell I found a long time ago in a thrift store.
Anyway, I reeeeaaaaallllly want to post the pictures of all my buddies in action, but I don't want to steal their race recap thunder, so I've sent them all their pictures and I will write my "spectator recap" tomorrow.
Meantime, here's what I decided to write on my sign.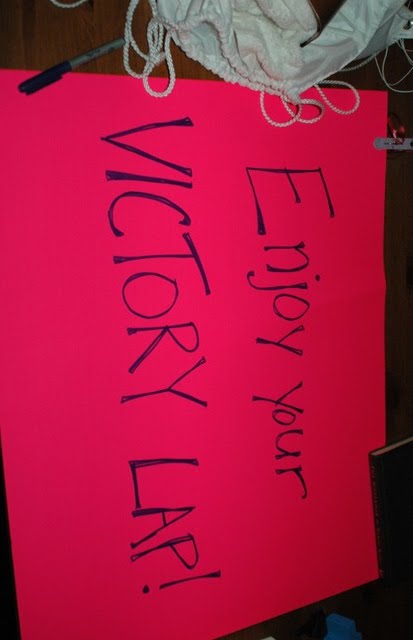 (Sorry, you'll have to read it sideways.
Something is wrong with this photo and, for the
life of me, I can't get it to import horizontal. Ugh.)
Congrats to everyone. So proud of you!