We all know what a trend-setter I am in the running world. So, it's no surprise I was tagged with the Stylish Blogger Award by the lovely Kadie over at There She Runs and by the lovely Alma at The Average Woman's Running Blog! Thanks ladies!
I'm supposed to share seven random facts, but I feel like I do that a lot on this blog. How about seven seriously bad "sports" photos from my past?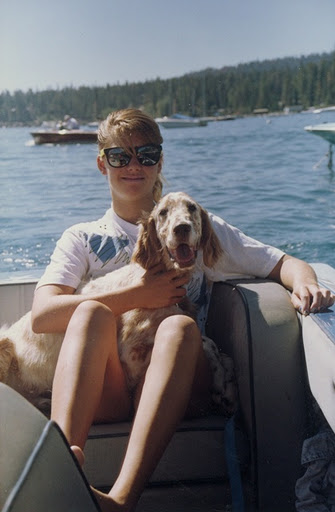 1. Heading out for some swimming and skiing in Lake Tahoe.
Well, at least half my face is protected from the sun.
2. Not sure what to say about this one. I still have these skis, by the way.
I got them in 8th grade. Think it's time for some new ones?
3. They didn't call it Bobby Sox for nothin'. Jealous, TMB?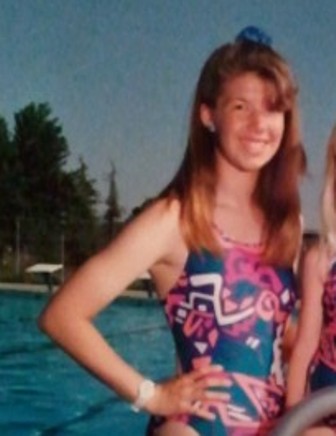 4. Picture day for swim team.
Scrunchie. Check. Bead necklace. Check. Big plastic earrings. Check. Cheese. Check.
5. The serious swimmer. Or just afraid? Not sure.
Anyway, had to throw in one with a swim cap — the most hideous of sports accessories.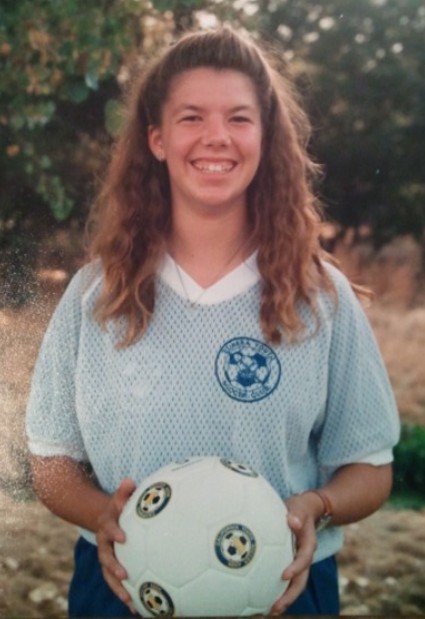 6. Sportin' the necklace and earrings again for soccer pictures.
Oh, and throw in a perm.
7. I've shared this one before. How could I leave it out? Nice heel-strike.
Notice the wall of  bangs.
Now, to pass this on to seven more stylish bloggers:
Here are the rules to accepting this award:
1. Make a post + Link back to the person who awarded you this award.
2. Share 7 things about yourself.
3. Award 7 recently discovered great bloggers. (I just chose people I thought maybe hadn't receive it yet, although sorry if you've already done this!)
4. Contact these bloggers and tell them they've won!
I leave you with this recent high-style race outfit: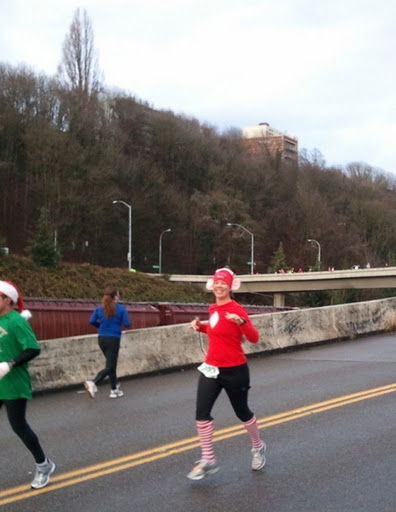 Pulling the T-Rex pose, Mel-style. 😉