Is a race.
I only have 8 miles to run between now and Sunday when I plan to PR the crap out of the You Go Girl Half Marathon.  I feel confident and I'm superstoked about the weather.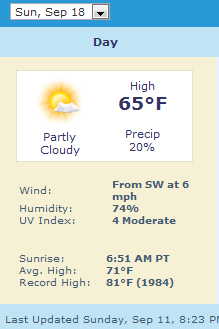 Buuuut…I am noticing signs of the so-called taper madness.
I've gained weight. Why? I can't stop eating. 
My left shin is "twinge-y."
I have no desire to run.
I would sleep in every day if the world let me.
But other than that, I'm ready to go!
What are your cures for taper madness?