Here are the answers to your non-running questions. Thanks again for playing!
Megan asked:
If you didn't live in Washington, where would you like to live?
This is tough! I love the ocean (flip flops, salt air, sunsets!), but I also love the mountains (skiing, hot chocolate, fireplaces!). Where can I get the best of both worlds?
A real Pacific Northwest beach: overcast and cold.
TahoeGirl asked:
What is your favorite thing about the PNW?
I wish I could put my finger on it, but if we leave, when we come back, it's like a breath of fresh air.
Look how green and pretty that is back there.
Lisa asked:
How long before you and Mr. T got engaged? 
Mr. T and I met during my freshman year of college in 1995 and started dating officially in 1996 or '97. We got engaged on my birthday in 2000. We were married in 2002.
How did he propose?
Mr. T's proposal was amazing. I took the day off for my birthday, and he said he would take the second half of the day off so we could go have lunch together. That morning, I lounged around our apartment. Both my parents called me early (which usually they don't call till evening). In the afternoon, Mr. T came home and asked me if I was ready to go. We were walking out the door when he stopped turned around and said we weren't going to lunch. What? He handed me a letter — it was a rhyming poem, that was also a clue. I followed it to our bathroom cabinet and found another clue, which required driving to his office in downtown Seattle. The next clue sent us to my sister's dorm at the University of Washington. Grinning, she handed me a Gene Juarez Salon gift certificate and another clue. That took us to Mr. T's best friend's office. (Mr. T's best friend introduced us in 1995.) At his office, I got my favorite computer game (Roller Coaster Tycoon!) and another clue. Then we went to my office — the newspaper where I worked at the time. Everyone was grinning at me as I got another clue, which took me home. One last clue had me look in Mr. T's golf bag and there was a little white box and in it a pretty platinum engagement ring. I turned and he was on his knee. Pretty cool,  huh?!
What was your wedding like?
We were married at 2 p.m., I think, at the Catholic church I attended growing up in California. We had a bagpiper, of course. Mr. T wore his kilt. The reception was at, I think, at 3:30. It was semi-formal and held in my parents' back yard. It's really all a big blur. We danced on the sport court, my dad bartended out of the gazebo. We had a live band for dinner and a DJ for dancing afterward. My three younger sisters and my good friend, Darcy (see another question mentioning to Darcy below), were my bridesmaids. Mr. T and I left around 8 p.m. to drive to San Francisco. A call home a couple hours later and we found out there was quite the party going on still! Our flight to Maui left early the next morning — there were no Sacramento-Maui flights in 2002. The thing that touched me about the wedding was seeing all these people I hadn't seen in a long time (because I didn't live in California anymore) and the people who came from far away (Alaska, Florida, Washington) — all there to wish us well. Planning the wedding was … interesting since we lived in Seattle. A lot of things went wrong, which I'll have to write about another time (remind me because they are funny; well, funny now anyway!), but on the wedding day, I didn't care. We had a great day and we are thankful for the time and money our family put into it.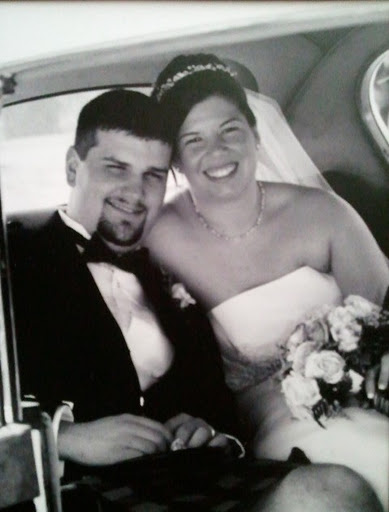 Amanda asked:
Do you and Mr. T plan on having any more little T-lets?
We've sort of been on and off the fence with this, but right now it is not in the plans.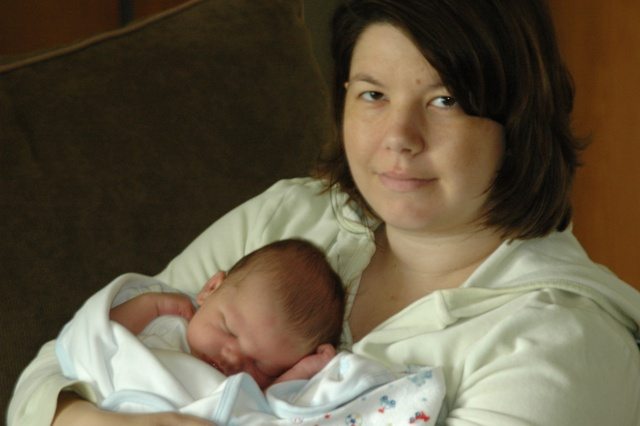 Holy no sleep, Batman.
XLMIC asked:
Were you drunk at that frat party? Was he? Did either of you vomit that night? (Referring to my question-starters in the original post.)
Yes. Buzzed, I think. Nope.
1995
Where in Switzerland were you exchanging? One of my very favorite places is Mürren in the Lauterbrunen valley. How long were you there?
I stayed with a family that lived near Neuchatel (in Chezard) for three weeks, then the girl that was my age came and stayed with my family in California. BUT, her family had a cabin in Murren, so I actually did go there! It was one of my favorite parts of the trip. We hiked one day and I felt like I was in The Sound of Music!
The view out of the cabin's living room window.
Do you speak German and/or French?
I studied French in high school, which is how I came to be an exchange student that one summer. I am way, way, way out of practice.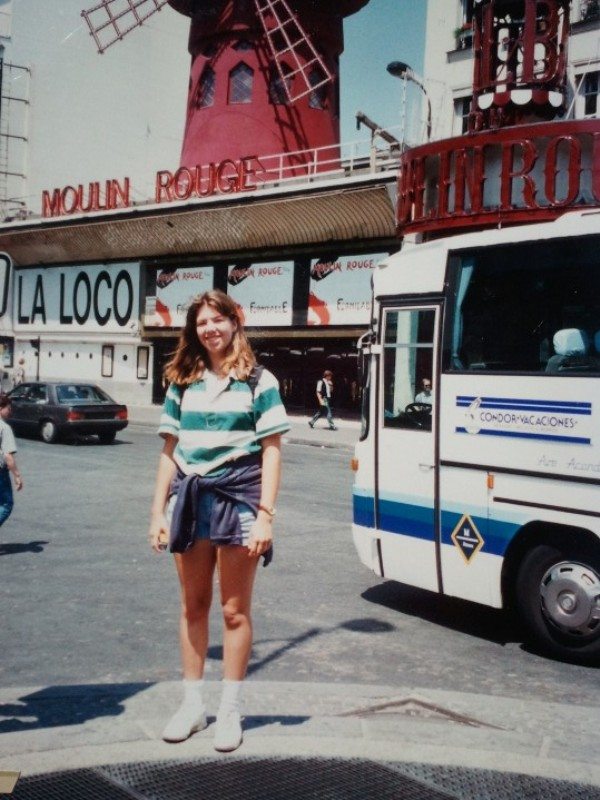 Sixteen-year-old me in Paris!
Carey asked:
Was it Darcy that stuck the carrot up your nose? (Referring to my question-starters on the original post.)
Carey is Darcy's sister. And nope, not Darce, but she was there. I'll give Carey a clue: Her name starts with an N and ends with an I.
Carey (foreground) and me, home from college, before a relay in Reno.
Where do you see yourself 5 years from now (family-wise and work-wise)?
I'm not good at looking into the future. Family-wise, I guess, we'll just be truckin' along. I can't say whether or not we will have another child because we just haven't been able to decide on that. But I know we'll all be together. Work-wise is another tough one. I enjoy what I do right now (copywriting), but I have always dreamed of writing a book. I've started and quit writing more books than I can count. It's sort of like my running used to be. I'm hoping, in the very near future, to finally tackle this dream like I did with the marathon.