Did I mention my mom lives out in the middle of nowhere? She also has a middle-of-nowhere Internet. Seriously, Mr. T told her that dial-up would be faster than the satellite service she's paying for and not getting.
We made it home to our luxurious high-speed connection just before midnight yesterday. I have a lot of catching up to do. Here's a quick recap, and I will do some multi-day posts soon.
RUNNING
I actually went running twice at my mom's despite the threat of coyotes and mountin lions! That's two times more than I thought I would get to go, so I'm considering that a WIN!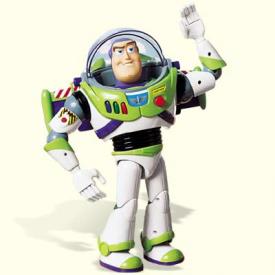 GEAR
Obviously, I was a very good girl this year. I went running after Christmas and Mr. T used a quote about Buzz Lightyear (from Toy Story) to describe me when he saw me pre-run: "You've got more gadgets than a Swiss Army Knife."
GOALS
I was hoping to have my goal post up tomorrow. That was waaaaay ambitious. Instead, I'll surprise you with it sometime in the next couple of weeks. Who knows, it could be tomorrow or it could be Monday!
Hope everyone has a fantastic final day of 2009!